Software Inventory
Action1 streamlines IT software inventory management with comprehensive reports. Action1 provides overview data such as "Installed Software" as well as reports that focus on specific assets including "Cloud Storage Apps" and "Instant Messengers".
With the Action1 monitoring tool, Windows software inventory is built automatically. The platform scans your endpoints and discovers locally installed apps and programs. Navigate to Reports & Alerts / IT Asset Management / Software Inventory to browse your IT inventory.
Software Assets Overview
The Installed Software report highlights all apps installed on remote workstations and computers connected to your local network. In a basic view with collapsed details, you'll get a complete list of apps and the number of endpoints where each app is installed. Expand details to see endpoint names and get more information about each app such as its version, vendor, installation date and location, etc.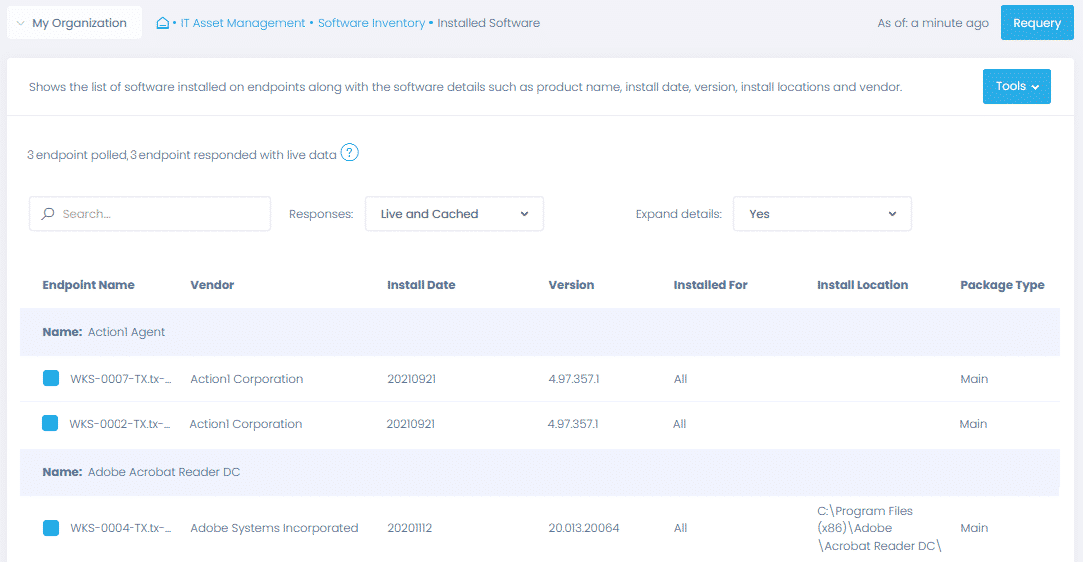 Detailed Reports
For your convenience, Action1 RMM provides reports for specific types of deployed software. Currently, the following software groups are identified:
Cloud Storage Apps
Instant Messages
Web Browsers
Windows Drivers
Expand details to get information about the app vendor, version, installation date, and location, etc.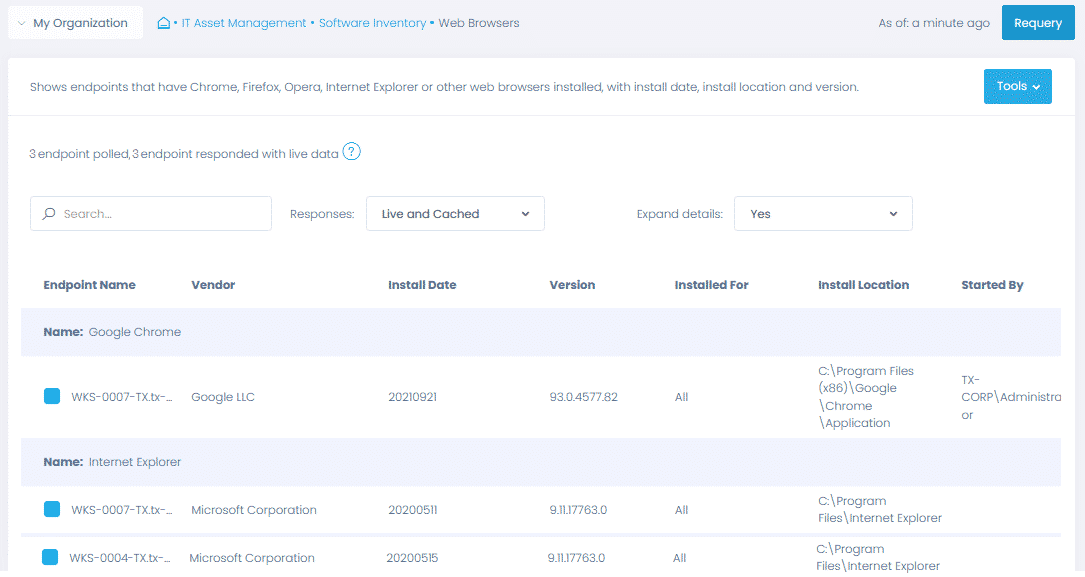 Managing Software Assets
All reports can be exported as HTML or CSV or scheduled for delivery. To receive a report on a regular basis, navigate to Scheduled Reports and specify the report name, then define delivery details. If you leverage multiple organizations, make sure to select the correct one on top of the report.
Action1 automated software inventory tool enables you to stay accountable, prove compliance, and monitor apps that are currently in use in your organization.