Automating Actions with Action1
Action1 enables you to run management actions right from the Endpoints dashboard or basically from any other page in the Action1 webconsole by invoking the New Action on top of the page.
Additionally, Action1 provides a centralized location for organizing all your scheduled and preset actions. In the Actions / Schedules section, you'll see a list of pending actions and the execution history. As an administrator, you can leverage actions while planning the maintenance works and create an actions library to reuse later.
Available Actions
For each scheduled or saved action, you'll see execution details, the last run timestamp along with its status, the next scheduled run, the current schedule, and history details.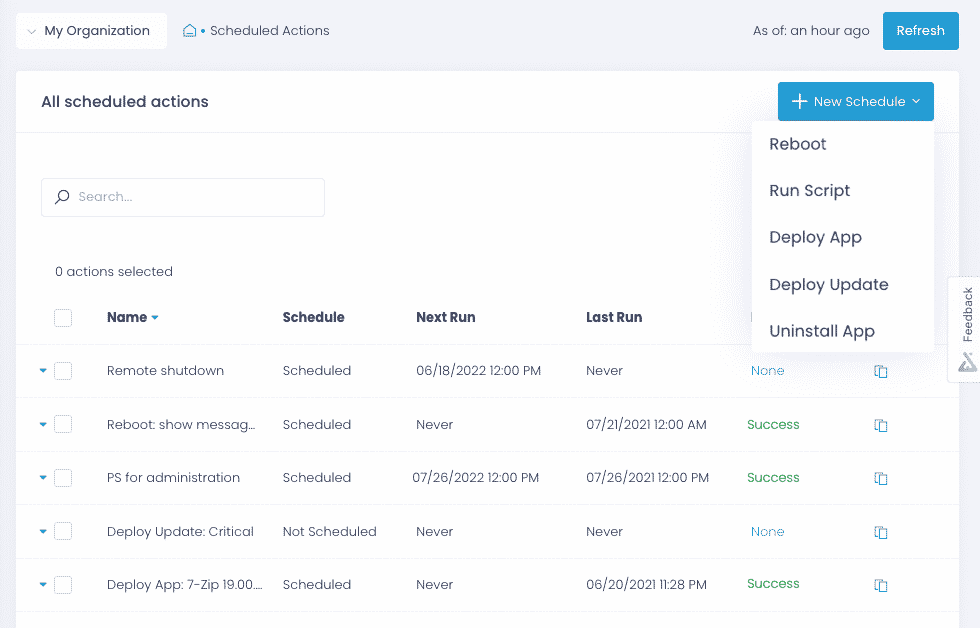 Adding a New Action
1. Navigate to Actions / Schedules, select + New Schedule and pick an action from the list.
Note: Alternatively, click New Action on top of any page and select the action.
2. Review information about the action you are about to schedule or execute.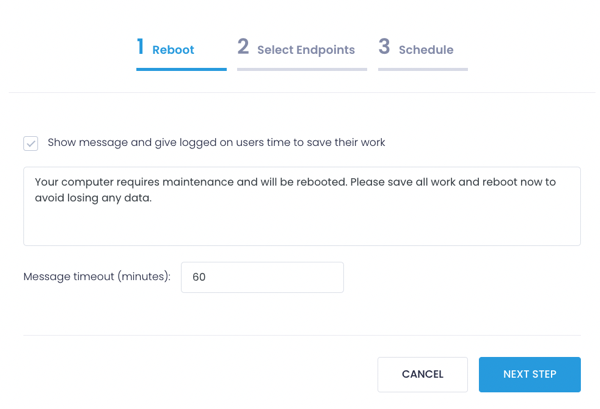 2. On the Select Endpoints step, select Add Endpoints. Action1 enables you to add endpoints individually, or you can specify an entire endpoint group.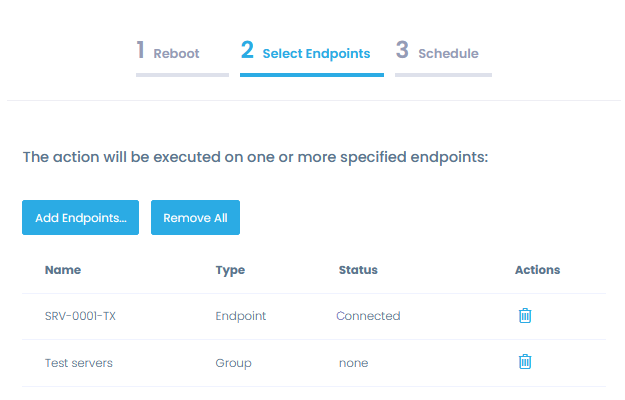 3. On the Schedule step, review your action and pick the right time to execute it. For example, assign a schedule (Mon-Fri 12 am) or just save it for later. By default, Action1 will attempt to run the specified action on the powered-off endpoints if they get back online within 24 hours time frame. Update this setting if necassary but make sure not to set the missing schedule time frame setting to an interval longer than the frequency of action execution (i.e., don't set it to 48 hours if the action is executed every day). Once ready, click Finish.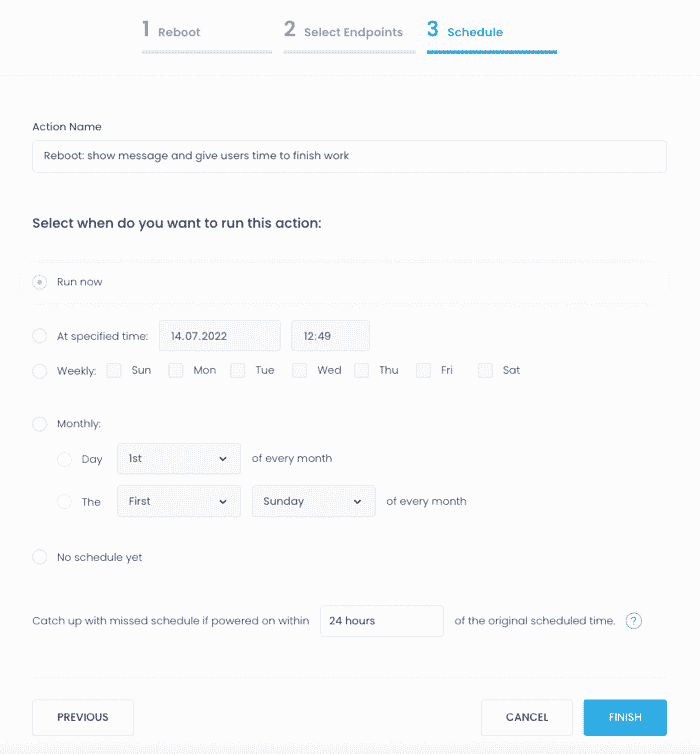 New action will be added to the list on the Actions / Schedules page.
Review Execution Details
If you are interested in execution details or need to troubleshoot a failed action, check out the History page.