Automating Actions with Action1
Action1 provides a centralized location for managing all your scheduled actions and routines. In the Actions section, you'll see a list of pending actions and the execution history. As an administrator, you can leverage Actions while planning the maintenance works and create new schedules right on this page.
Available actions:
Reboot
Run PowerShell
Run Command
Deploy App
Deploy Update
Uninstall App
For each scheduled or saved action, you'll see execution details, the last run along with its status, the next scheduled run, the current schedule, and history details.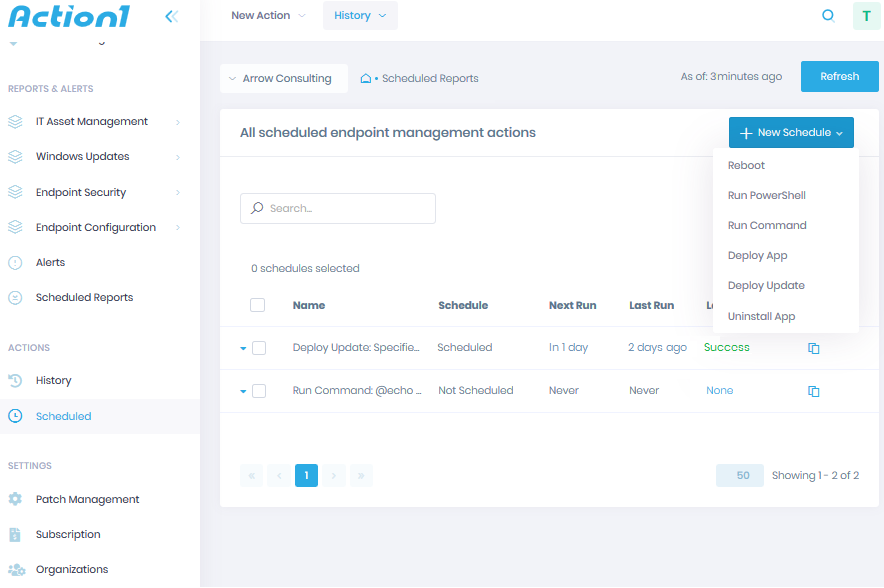 Adding a New Action
1. Navigate to Actions > Scheduled and select + New Schedule and select a command.
Note: Alternatively, click New Action on top of any page and select the action.
2. Review information about the action you are about to schedule or execute.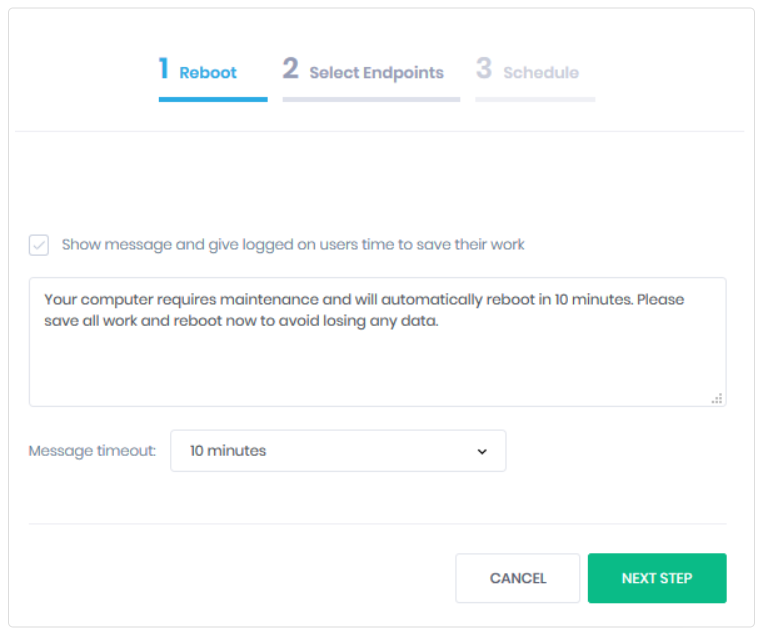 2. On the Select Endpoints step, select Add Endpoints. Action1 enables you to add endpoints individually, or you can specify a criteria such as Windows Server 2019 or Windows Desktop OS.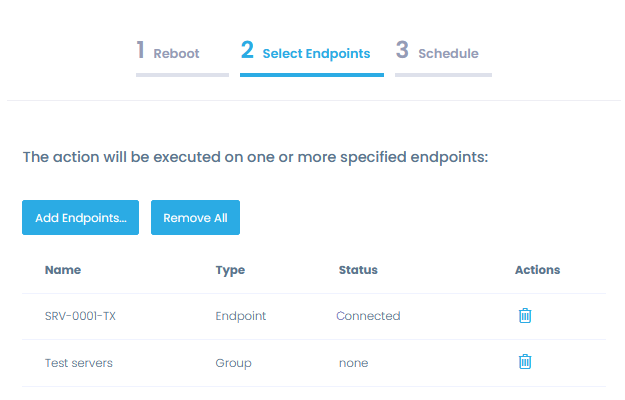 3. On the Schedule step, review your action and pick the right time to execute it. For example, assign a schedule (Mon-Fri 12 am) or just save it for later.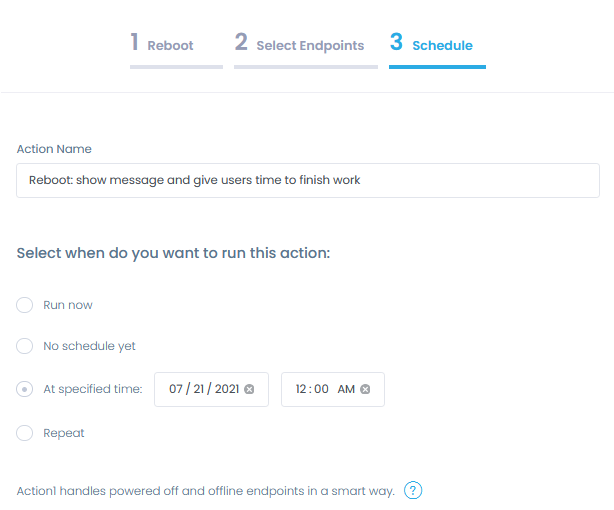 New action will be added to the list on the Actions / Scheduled page.
Review Execution Details
If you are interested in execution details or need to troubleshoot a failed action, check out the History page.