Restart Endpoints Remotely
Action1 helps you restart endpoints remotely, for example, in order to install updates or roll out new group policies. You can force reboot immediately or schedule it to a timeslot that will work both for you as an administrator and remote employee.
To restart a remote endpoint:
Navigate to the

 

Managed Endpoints

 

page.
Locate one or several endpoints you want to restart and select

 

Reboot.
Note: Alternatively, select the Actions icon next to the endpoint name and specify Reboot. Or click New Action on top of the page and select Reboot from the drop-down list.
To create a workflow that ensures your endpoints get restarted according to a preset schedule, select New Policy. For more information, see Staying Compliant with Policies.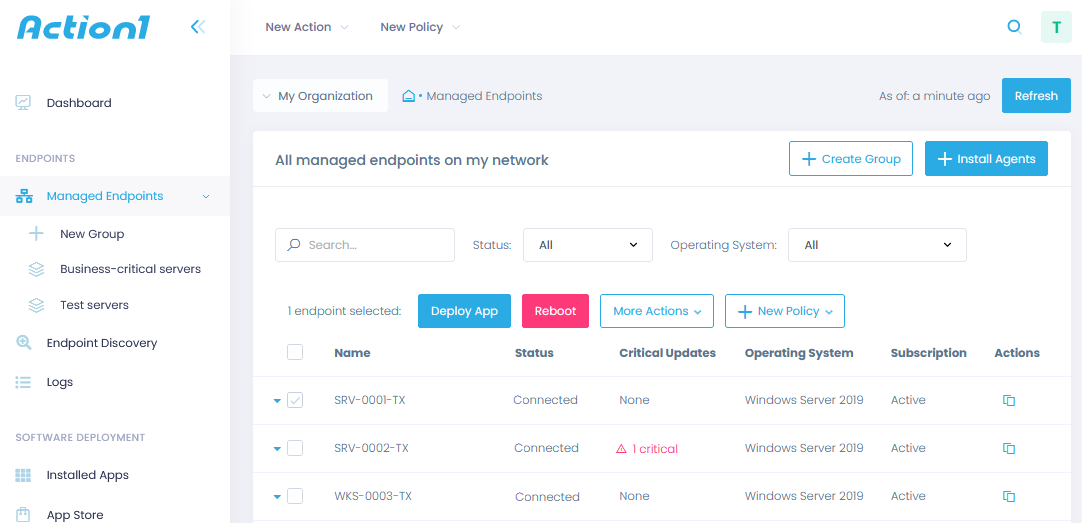 Complete the wizard:
1. On the Reboot step, choose if you want to warn users that reboot is coming. The notice will appear on their screens before the endpoints restart. You can keep a default text or enter any other text. Then, specify the message timeout. Make sure to provide enough time to allow users to save their work and prepare for restart.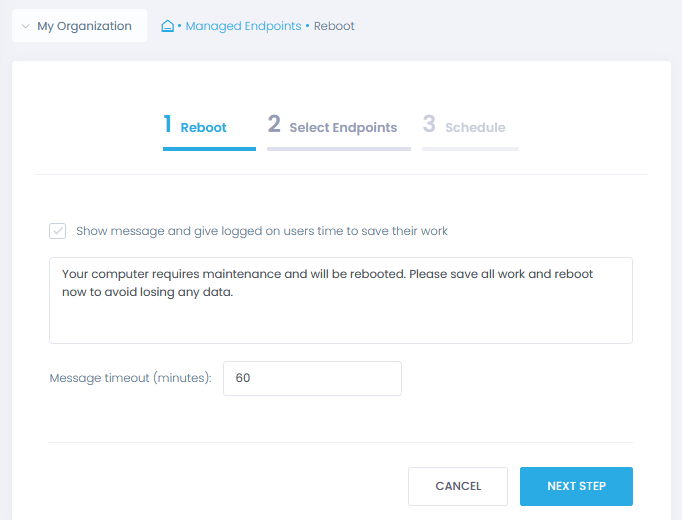 2. On the Select Endpoints step, check the endpoints you plan to reboot. You can include more endpoints by clicking Add Endpoints. Action1 enables you to add endpoints individually, or you can specify an endpoint group.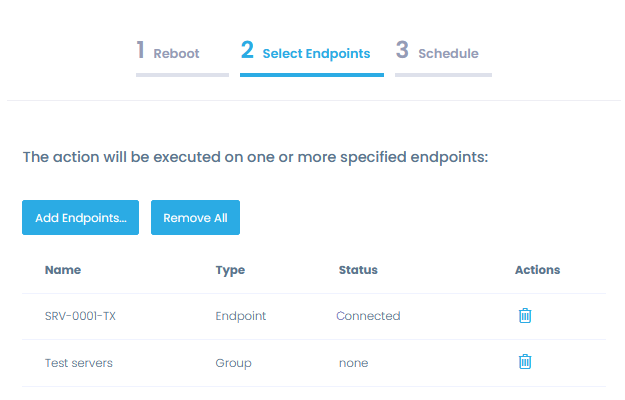 3. On the Schedule step, review your action and pick the right time to execute it. For example, you can force reboot immediately or pick a date and time. Once ready, click Finish.
Tip: Consider creating a policy, if you are looking for a way to schedule obligatory restarts.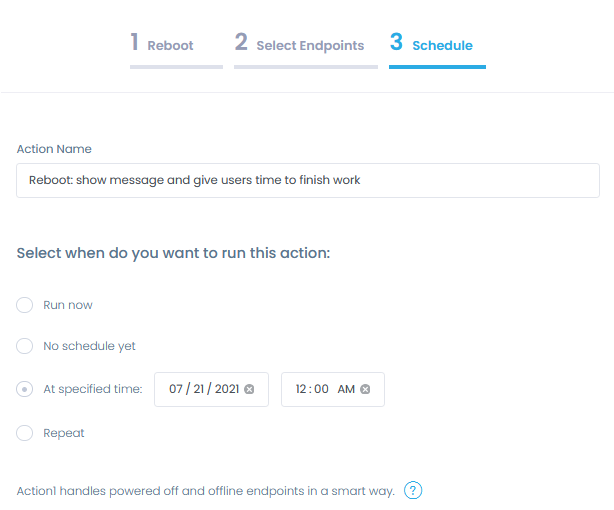 4. After clicking Finish, you'll find yourself on the Actions / History page. Here you'll see the execution details. If you opted not to execute your action yet, you'll find it awaiting for you on the Actions / Scheduled page.