Patch Management Solution
For Internal IT Teams and MSPs
Fit for both in-office and hybrid workforces, Action1 patch management system helps to reduce IT workload, enhance security compliance, and strengthen business continuity through complete visibility into missing updates and automated deployment of software and OS patches.
Minimize the risks of cybersecurity breaches and vulnerability exploitation by centralizing management of your endpoints from an intuitive web-based patch management console.
Centralized Patch Management
Step away from expensive legacy solutions and leverage more efficient cloud patch management tools. The Action1 encompasses all required features for remote monitoring and meticulous control over the entire patch management process to keep your endpoints updated and secured from vulnerability exploitation.
Get a complete list of Windows KBs, hotfixes, available patches, pending OS and software updates.
Review pending updates, approve or decline patches, and define deployment schedule based on the update severity.
Automate the entire patch management deployment cycle from identifying missing updates to compliance reporting.
Update Windows OS on endpoints disconnected from the local network without establishing VPN connection.
Manage and distribute updates for the applications and software installed on your managed endpoints.
Test and deploy patches for your Windows server infrastructure with minimum or no downtime.
Achieve regulatory compliance with comprehensive reports on installed updates with update history and statuses.
Customize patch policies and enforce approved patches in accordance with corporate security standards.
Automate monitoring of newly released updates and receive alerts whenever a new patch is ready to be deployed.
Top Rated on Leading Software Review Sites
Get Started with Action1 Free Patch Management Tool
Action1 RMM offers patch management software for free to small organizations. Smaller businesses can deliver desktop patch management services to up to 50 endpoints free of charge without functionality limitations. No credit card is required to sign up, and the free Action1 patch management program never expires.
"Thanks to Action1 RMM, we have improved the productivity of our remote workforce, ensured the security of remote operations and provided the best customer service ever — despite the rapid transformation our company had to undergo due to COVID-19".
Joel Garcia, Chief Technology Officer at AllCode
"Action1 RMM is a great enabler to our business. It streamlines our IT management routine and empowers our technicians to do their job faster and better, ensuring best-in-class service for our customers. With Action1 RMM, I am confident that we can keep our customers' remote devices properly updated and patched, troubleshoot any problem that users experience, and provide high-quality support. Connections are stable and reliable, and we can scale Action1 RMM up as much as we need".
Mario Domeniconi, Chief Technology Officer at Netability
"Action1 RMM has become a game-changer for me. It makes doing my job so much easier — enabling us to manage our endpoints from the cloud, get visibility, install software, deploy patches — and to maintain security as a result. I do not need to visit machines anymore; I can take care of them from anywhere. Plus, it is a cost-effective product that saves us several thousand dollars a year, since we do not have to purchase imaging solutions. It fully meets the needs of our educational institution, and I encourage other school districts to try this software."
Lenny Libitz, Chief Technology Officer at South Bound Brook School District
"Action1 RMM fully meets my needs in patch management and enables me to provide our remote employees with office-quality IT support, while being an affordable solution. In addition, since the platform is continuously expanding and improving, I am always discovering new useful features that empower me to improve remote monitoring and management in the organization even further".
Chris Delez, Information Systems & Building Manager, Area Agency on Aging of Broward County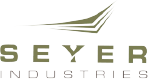 "Because I can quickly roll out updates to address critical vulnerabilities on all machines at once, our environment is much secure.  Plus, Action1 RMM  saves us both time and money.  First, it enables us to manage updates and software across all our endpoints far more efficiently. Second, its built-in remote desktop empowers us to provide our users with IT support, which saves us $10,000 a year as we do not have to purchase an additional remote support platform".
Jeremy Campbell, IT Manager at Seyer Industries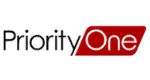 "Action1 RMM empowers us to increase operational efficiency dramatically by streamlining our remote IT management. The elements we love most in Action1 RMM are the power of scripting, the ability to add or remove software remotely, and the software inventory reporting."
Jon Abbott, CEO at Priority One
Why Patching and Vulnerability Management Is Important?
With the shift to remote work around the world, the need for effective endpoint patch management strategies has taken on a new urgency. Cybercriminals are eagerly exploiting vulnerabilities to wreak havoc in your organization. According to a 2019 survey by Ponemon Institute, 60 percent of breach victims said they were attacked through unpatched software vulnerabilities. When you have hundreds or even thousands of devices to manage, it can be a real challenge to stay ahead of them.
Developing solid patch management strategies and implementing OS and application patch management software into your workflow should help you seal off vulnerability-related risks and other issues.
How Can MSP Leverage Patch Management by Action1?
MSP can leverage patch management software from Action1 in order to significantly cut expenses, boost profits and streamline service delivery.
Action1 MSP patch management allows the service providers to automate patch management cycles from a single web-based RMM dashboard. As a result, with Action1 cloud patch management MSP no longer need to:
Hire additional staff when onboarding new clients due to automation features.
Travel to clients' offices to manage their IT infrastructure due to cloud architecture.
Overpay for multiple tools or users due to Action1 straightforward pricing policy where all RMM features become available in the pay-per-manged-endpoint pricing model.
Is Action1 Patch Management Software Free?
Action1 offers its patch management software for free to smaller organizations or for personal use. If you intend to use Action1 RMM on up to 50 endpoints, you may do so entirely free of charge, with no commitments, without providing credit card or corporate information. The free version never expires, does not show ads, and does not contain any hidden upsells.
You may upgrade and scale up at any point simply by getting in touch with our sales department.
How To Get Started with Action1 Patch Software?
Getting started with the Action1 computer patch management system takes a couple of effortless steps.
Sign up to Action1 and create an account
Install

patch

 

management

 

agents to the desired endpoints
Find more details on how to get started with Action1 in the Documentation.