Simplified Integrations With RESTful API
A powerful RESTful API makes it easy to integrate Action1 with your other solutions to further streamline workflows and boost IT team efficiency. For example, you can pull data from Action1 RMM into the reporting and analytics platform of your choice.
No Extra Costs
Seamlessly integrate Action1 tools into your workflows without any extra charges.
Flexible
Connect Action1 with bespoke or third-party applications for additional productivity.
Lightweight
The Action1API is based on high-performing REST technology, so it consumes less bandwidth than many other APIs.
See for yourself how easy it can be to remotely manage and monitor all of your endpoints. Start your free two-week trial now.
 No credit card required
 Free forever for up to 50 endpoints.
"Thanks to Action1 RMM, we have improved the productivity of our remote workforce, ensured the security of remote operations and provided the best customer service ever — despite the rapid transformation our company had to undergo due to COVID-19".
Joel Garcia, Chief Technology Officer at AllCode
"Action1 RMM is a great enabler to our business. It streamlines our IT management routine and empowers our technicians to do their job faster and better, ensuring best-in-class service for our customers. With Action1 RMM, I am confident that we can keep our customers' remote devices properly updated and patched, troubleshoot any problem that users experience, and provide high-quality support. Connections are stable and reliable, and we can scale Action1 RMM up as much as we need".
Mario Domeniconi, Chief Technology Officer at Netability
"Action1 RMM has become a game-changer for me. It makes doing my job so much easier — enabling us to manage our endpoints from the cloud, get visibility, install software, deploy patches — and to maintain security as a result. I do not need to visit machines anymore; I can take care of them from anywhere. Plus, it is a cost-effective product that saves us several thousand dollars a year, since we do not have to purchase imaging solutions. It fully meets the needs of our educational institution, and I encourage other school districts to try this software.".
Lenny Libitz, Chief Technology Officer at South Bound Brook School District
"Action1 RMM fully meets my needs in patch management and enables me to provide our remote employees with office-quality IT support, while being an affordable solution. In addition, since the platform is continuously expanding and improving, I am always discovering new useful features that empower me to improve remote monitoring and management in the organization even further".
Chris Delez, Information Systems & Building Manager, Area Agency on Aging of Broward County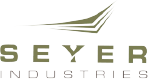 "Because I can quickly roll out updates to address critical vulnerabilities on all machines at once, our environment is much secure.  Plus, Action1 RMM  saves us both time and money.  First, it enables us to manage updates and software across all our endpoints far more efficiently. Second, its built-in remote desktop empowers us to provide our users with IT support, which saves us $10,000 a year as we do not have to purchase an additional remote support platform".
Jeremy Campbell, IT Manager at Seyer Industries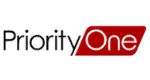 "Action1 RMM empowers us to increase operational efficiency dramatically by streamlining our remote IT management. The elements we love most in Action1 RMM are the power of scripting, the ability to add or remove software remotely, and the software inventory reporting."
Jon Abbott, CEO at Priority One