Simple and Transparent Pricing Model
Small & Mid-size
Connect the first 100 endpoints for free. Scale up for
Enterprise
managing 500 Endpoints or more?
If you're managing a large network of endpoints, get in touch with our sales representatives to receive a personalized offer.
Cloud architecture and reduced TCO
All IT tools in a single console
Perfect-fit for hybrid workforce
Ease of use and swift onboarding
Built-in Remote Access feature
Strong security and easy integrations
Frequently Asked Questions
What is the minimum purchase?
The 50 endpoints minimum purchase means that no matter if your organization has 101 or 150 endpoints, the minimum monthly price you would have to pay is the equivalent of 50 endpoints — $100/month. The rest will come free of charge.
If you manage more than 150 endpoints, you will manage 100 endpoints for free, and pay only for the excess number.
I have a big network. Can we negotiate the price?
If you manage over 500 endpoints in your network, leave a message for our sales representatives expressing your organization's needs. One of our sales representatives will get back to you with a tailored offer.
Is Action1 RMM free?
If you intend to use Action1 RMM on up to 100 endpoints, you may do so entirely free of charge, with no commitment, without providing credit card or corporate information. It does not include any ads and never expires. Ultimately, it is EXACTLY the same as the paid version, except for the 100 endpoints limit.
You may upgrade and scale up at any point simply by getting in touch with our sales department.
Why do you offer your product for free?
We believe that providing 100 for free is a win-win for almost everyone:
Small business wins. It's just not right to monetize on small businesses. It impedes their growth and adds transactional costs. Action1 wants small to grow big first and then reap the growth benefits together.
Large business/MSP wins. No-pressure adoption by larger organizations. Deploy on a smaller scope and use forever. Buy subscription when ready to expand company-wide.
Action1 wins. Word-of-mouth will soon displace all expensive outdated products and propel Action1 to the top. Happy free users spread the word quickly.
Everyone wins. Tons of feedback from free users help Action1's team to build the best RMM in the world.
Is there a trick when it comes to the free version?
There are no strings attached or commitment required.
Our free offer for 100 endpoints is not a free trial bait. Action1 will never ask for your credit card as long as you stay under 100.
Be at ease. Your information will never be sold to advertisers or anyone. You are NOT the product.
Trusted by Thousands of Clients Globally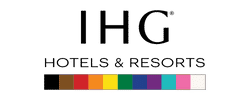 I turned to Action1 because it was a highly customizable all-in-one solution. Thanks to Action1, we have improved the productivity of our remote workforce, ensured the security of remote operations, and provided the best customer service ever.
Action1 RMM empowers us to increase operational efficiency dramatically by streamlining our remote IT management. We were able to fully automate our workstation build process — making it 9 times faster whilst increasing quality.
With Action1 RMM, I'm saving hours every week and bringing in better control and consistency across everything that we do. It was also very easy to deploy; I was able to quickly install it and ensure nothing was missed.
Action1 RMM  saves us both time and money — it enables us to manage updates and software across all our endpoints more effectively. Also, its built-in remote desktop empowers us to provide IT support, which saves us $10,000 a year as we do not have to purchase an additional remote support platform.
With Action1, I am confident that we can keep our customers' remote devices properly updated and patched, troubleshoot any problem that users experience, and provide high-quality support. Connections are stable and reliable, and we can scale the platform up as much as we need.
Action1 RMM fully meets my needs in remote monitoring and management and enables me to provide our remote employees with office-quality IT support, while being an affordable solution. It's hard to quantify the amount of money Action1 RMM saves us, but the time savings are huge.