Remote Desktop & Access
Action1 enables you to connect to remote endpoints and manage them right in the web browser. Turn on a remote desktop to assist your co-workers or set up unattended access where no one is logged in.
To enable remote access to your endpoint:
Navigate to the

 

Managed Endpoints

 

page.
Locate an endpoint you want to connect to, click

the icon in the

Actions

 

column and select

 

Remote Access.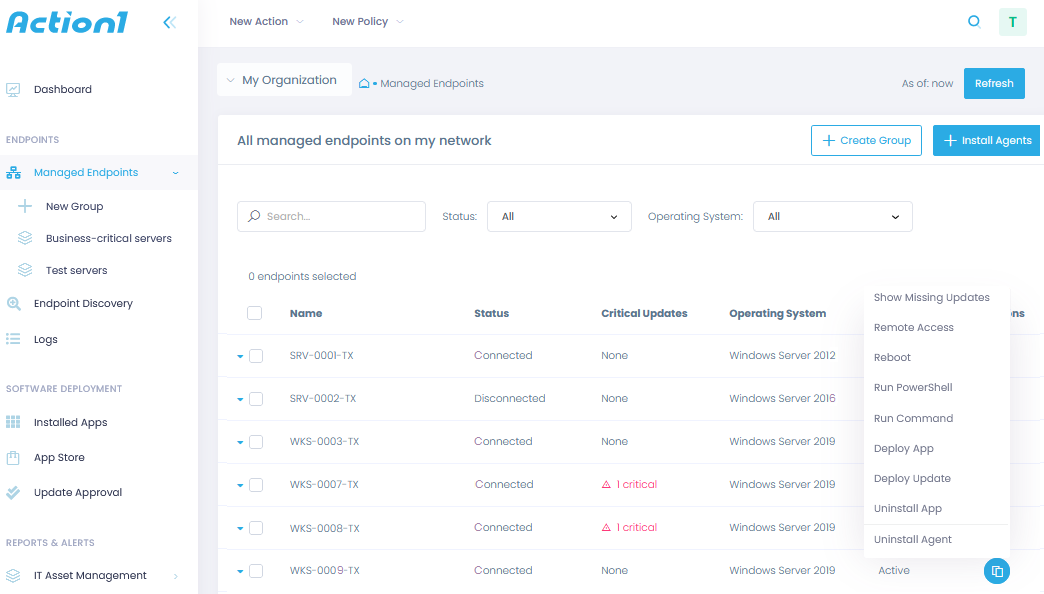 Action1 will start a remote desktop browser in the new tab. Log in to the endpoint as usual. To finish a session, just close the tab.