GLBA/FFIEC

Compliance Software
For Securing

Customer

Data on

Distributed Endpoints
^ Patch Windows OS and third-party applications 
^ Automate inventory of endpoint software and hardware
^ Enforce and maintain secure endpoint configurations  
^ Deploy authorized software and remove unauthorized one  
Setup in minutes to reduce your cyber risks and costs: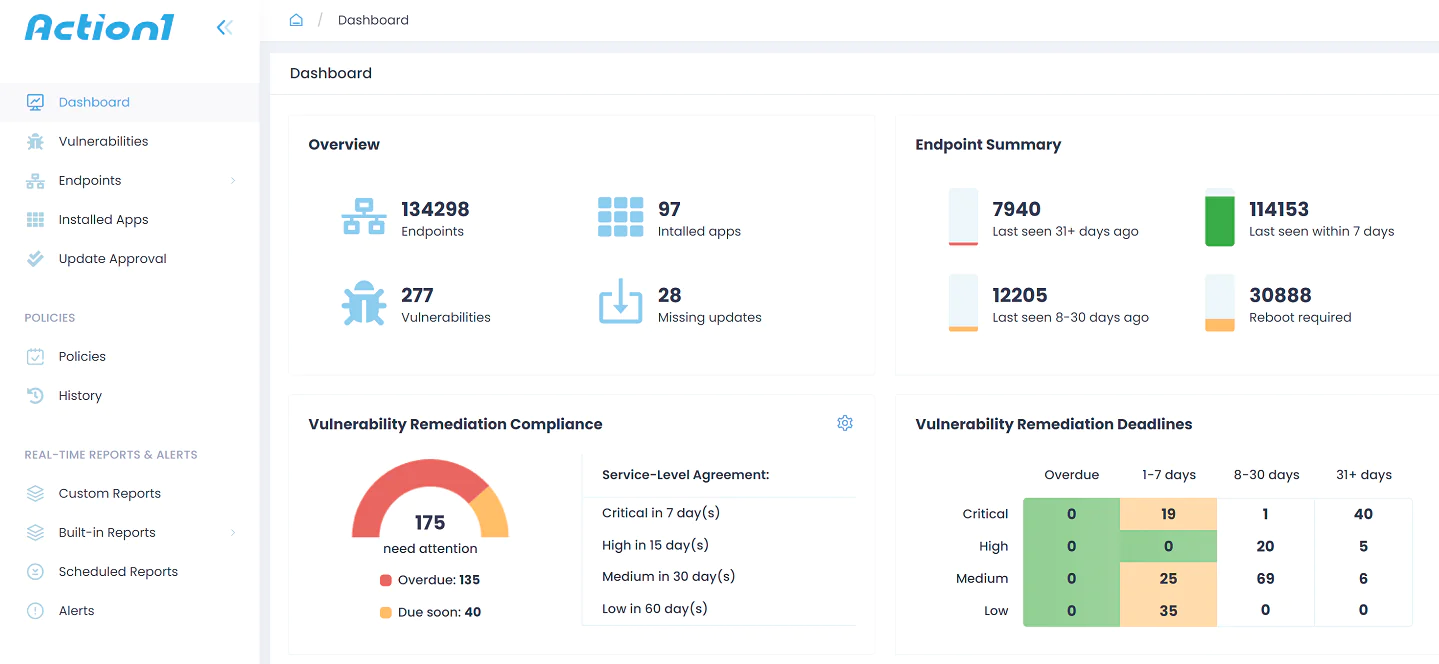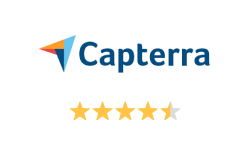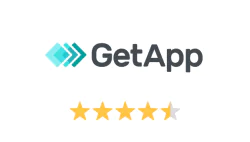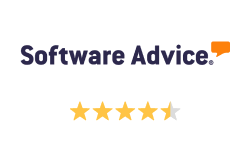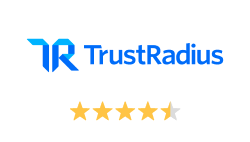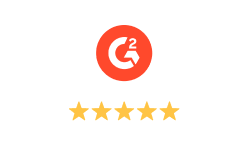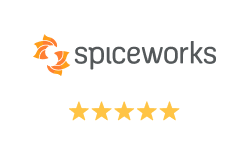 FFIEC Information Security Controls

Action1 Helps

W

ith
While the Gramm-Leach-Bliley Act (GLBA) mandates that financial institutions protect their customers' personal and financial information, it is the Federal Financial Institutions Examination Council (FFIEC) that provides guidance on the implementation of GLBA and develops standards for the examination and supervision of financial institutions. The following mapping of Action1 capabilities to GLBA/FFIEC requirements is based on the "Information Security Booklet" which, among other booklets, constitutes the FFIEC Information Technology Examination Handbook (IT Handbook) designed to help financial institutions understand and comply with GLBA. 
II.C.10(d); II.C.10(b); II.C.15(d); IV.A  
Automate patch management
Keep your OS and third-party applications, including your custom and proprietary software, up to date with the latest patches. Update all servers and workstations consistently, even if they are remote, not connected to a corporate VPN, not joined to a domain, or offline.  

Never miss a critical or security patch. Find out what updates are available for Windows OS and third-party applications but missing from your endpoints, and get notified of new Windows updates. 
Prioritize patches by severity, test them on isolated systems, approve updates for deployment, and schedule patch implementation within defined patch windows to minimize downtime. 

Verify in real time that patches have been successfully applied. Prove to auditors that you have a working patch management procedure with detailed reports on installed patches and patching history.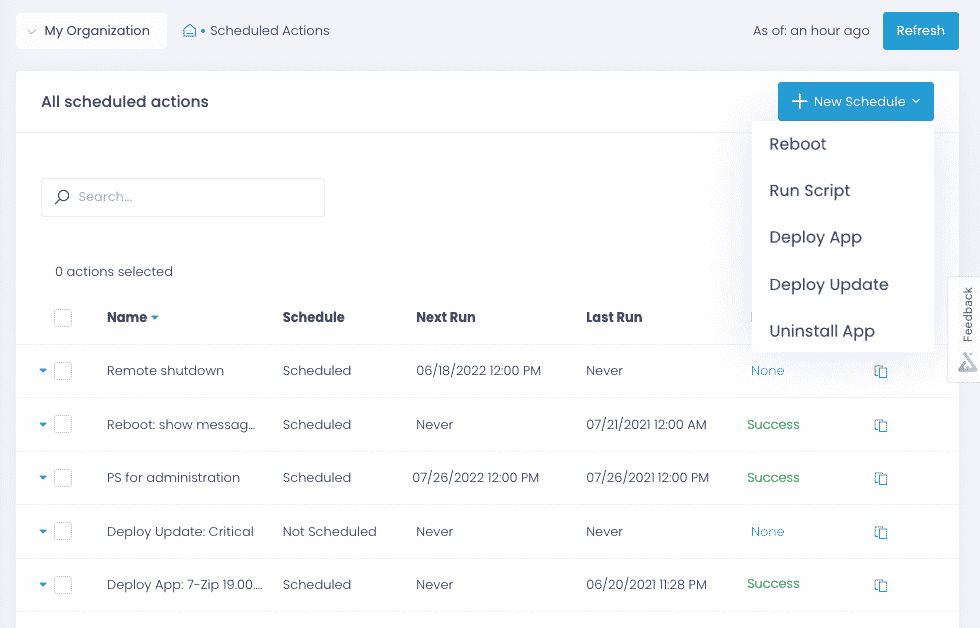 II.C.10(a); II.C.10(b); II.C.10(c); II.C.12; II.C.13(a); II.C.15(d); IV.A  
Enforce secure endpoint configurations
Harden your endpoint environment with security configurations applied consistently across any group of endpoints, whether onsite or remote, enterprise- or employee-owned, or new or existing ones. 
Enforce security configurations, such as enabling encryption and logging, removing local admin rights, and wiping data remotely, individually or en masse with ready-to-use and custom scripts.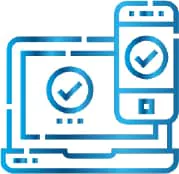 Build your own configuration standards with multi-step policies and apply them automatically to different groups of endpoints, including devices newly introduced to your environment.  
Detect unauthorized configuration changes with real-time alerts. Use reports to ascertain that required security controls are working and identify misconfigurations that need to be fixed. 
II.C.5; II.C.10(b); II.C.11; II.C.12; II.C.13(a); II.C.15(d); IV.A 
Keep

up-to-date asset inventory
Automate asset inventory and gain accurate, real-time insights into the software and hardware used, no matter where your endpoints are located. Know what devices you have, how they are configured, what software is being used, and which devices need upgrades.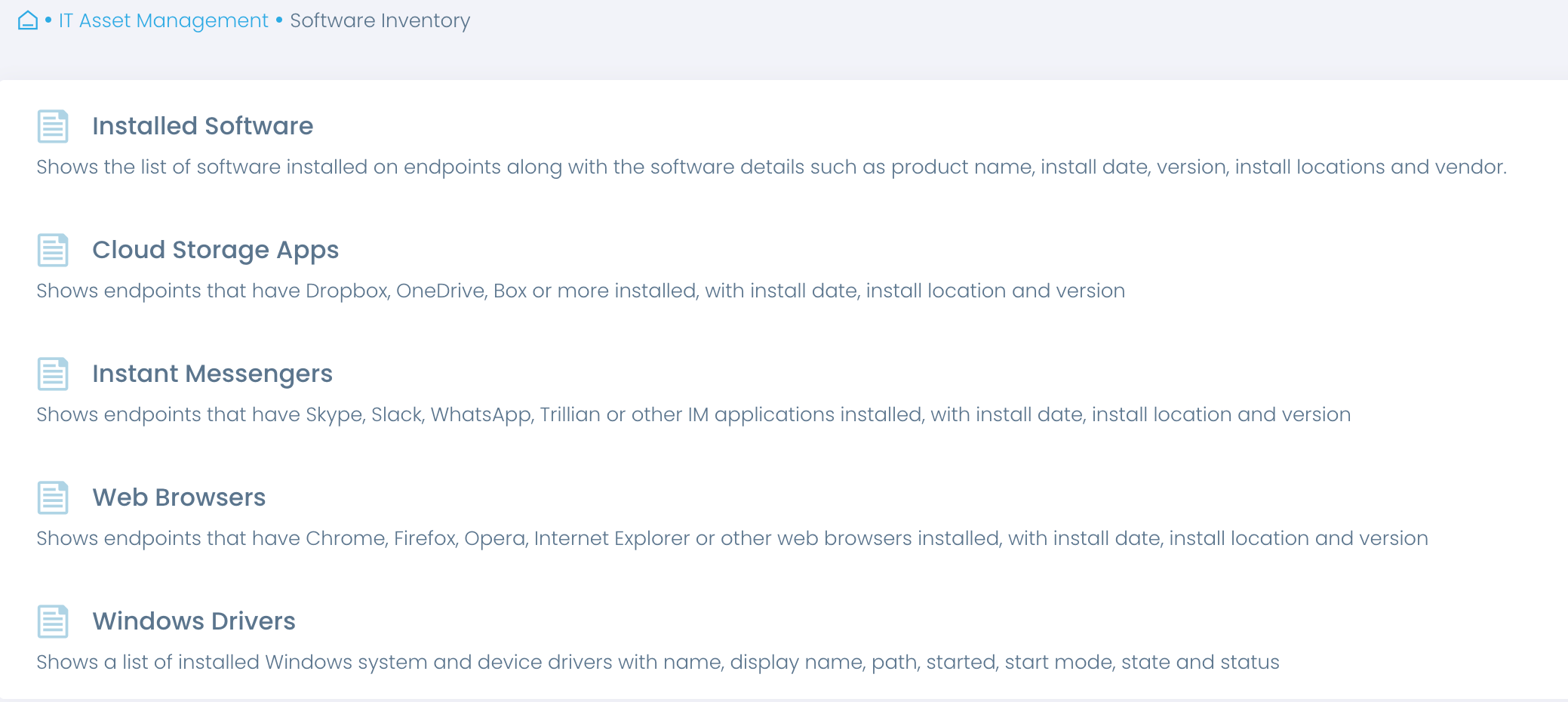 Get an overview of endpoint hardware to make informed decisions about necessary replacements and upgrades, and ensure it is up-to-date, vendor-supported, and compliant. 
Learn what software is in use, with insights into versions, installation dates and more. Get a complete overview of all installed software or focus on specific types, such as cloud storage and instant messengers.
Streamline periodic reviews to verify that only authorized, up-to-date, and supported software is in use. Detect unauthorized, obsolete, or unsupported software that needs to be disposed of.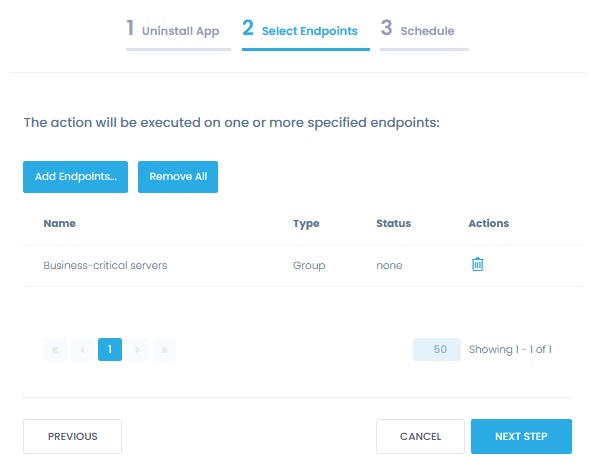 II.C.10(b); II.C.10(c); II.C.11; II.C.12; II.C.15(c); II.C.15(d); IV.A 
Deploy security solutions and allowed business applications, detect unauthorized installations, uninstall unauthorized software, and replace obsolete software efficiently and at scale. Your endpoints don't need to be connected to a corporate network or VPN, or joined to a domain. 
Deploy approved software, including firewalls, anti-malware, DLP and other security solutions, automatically from a single location. Choose from ready-to-deploy apps, or upload your custom software. 
Uninstall unauthorized applications from multiple endpoints at once, forcing a reboot if necessary to complete the process. Replace unsupported software in one go with multi-step policies.  
Be notified in real-time about changes that can bring you out of compliance, such as unauthorized software installations or the removal of an anti-malware solution, to respond promptly.
Secure and Compliant Solution
At Action1, security is our top priority. Action1 not only helps organizations meet FFIEC guidelines, but is also a secure solution itself, compliant with application security, remote access, and other FFIEC recommendations. 
Action1 enforces two-factor authentication, provides role-based-access and audit logs, and secures all connections with TLS 1.2 and AES-256.  
Action1 meets the requirements of security standards and regulations, such as SOC 2, ISO/IEC 27001 and NIST SP 800-171.
Action1 saves you from additional holes in your firewall configuration, such as opening an inbound port for remote connections to resources. 
Trusted by thousands of IT teams around the world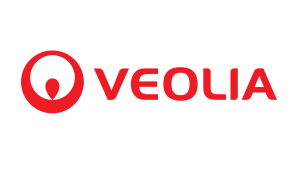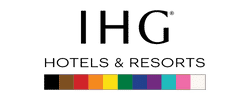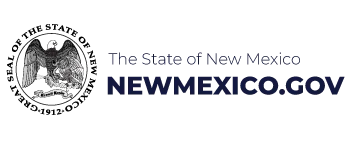 Why customers choose Action1
Tame complexity
Get up and running and start getting value in an hour with a solution that is easy to deploy and just works. No legacy technology, clunky tools, and features you don't need.
Get it done in one place
Patch business-critical systems and applications, deploy and remove software, inventory assets, configure and monitor endpoints—all from a single platform.
See phenomenal ROI
Get your first 100 endpoints free of any charge, with no strings attached. Scale up at a simple, all-inclusive price without hidden costs or nickel-and-diming.
Action1 slashed times to bring our environment in line with our IT security policies from 6 hours a week to just 20 minutes a week, which is 18 times faster than with our previous approach.
Thanks to Action1, I am able to check off a couple of boxes on a GLBA compliance list. First, it helps us remediate security vulnerabilities in a timely manner while saving us 15 hours per week on patch management. Second, it includes reporting functionality, which the Safeguards Rule also requires.
One of the elements that we especially appreciate in Action1 is the power of scripting. By using advanced PowerShell scripts through the platform, we were able to fully automate our workstation build process — making it 9 times faster whilst increasing quality.