Software Deployment Tools for Windows Systems
Action1's software deployment solution for Windows helps maximize corporate IT efficiency by centralizing software and patch deployment on a cloud dashboard. Action1 RMM empowers you to:
 Manage your software and patch deployment remotely, without VPN.
 Define your own distribution configurations according to schedule, targeted groups, reboot preferences, and more.
 Fully automate the updating and distribution of security patches, hotfixes, and software updates.
 Demonstrate compliance with comprehensive reports on all the endpoints in your network.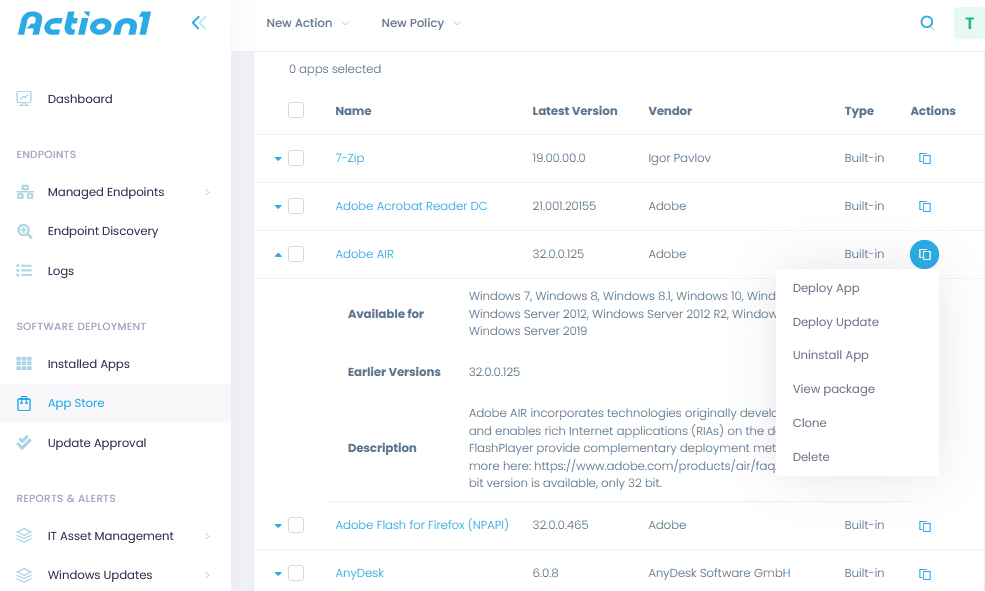 Try Action1's Free Automated Software Deployment Solution
Our infinitely scalable software deployment platform has everything you need for effective remote monitoring and management of all your in-office and remote endpoints.
Save time and effort — sign up today and manage up to 50 endpoints free, with no expiration or functionality limitations