IT Asset Management Solution
Have a complete, real-time inventory of all your software and hardware assets at your fingertips. Action1 RMM's integrated IT asset management system facilitates effective real-time software management, application and patch deployment, policy creation, regulatory compliance, and more.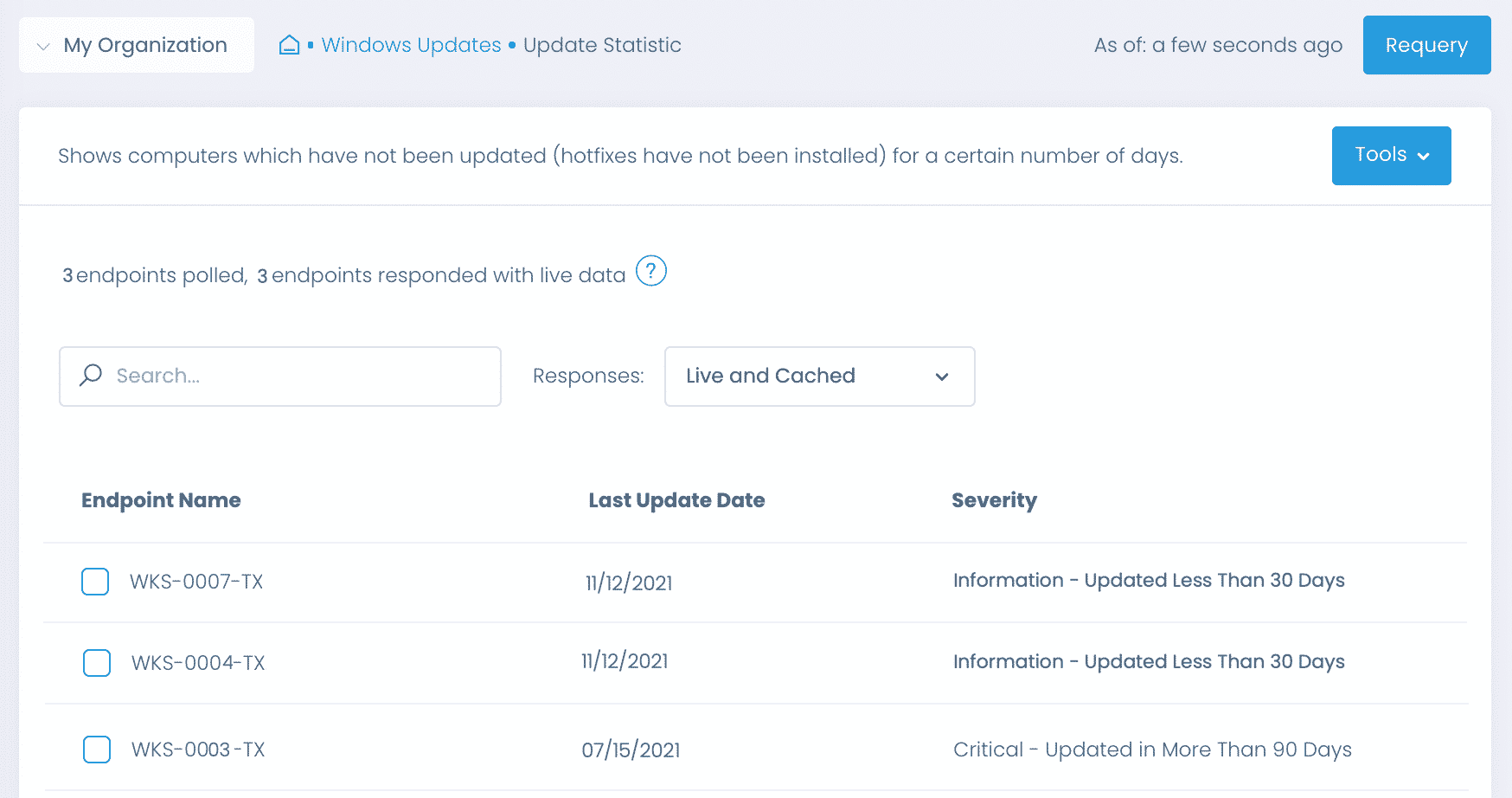 Top Rated on Leading Software Review Sites
Visibility into Software Assets
Action1 provides deep insight into software asset inventory, with details on the version, installation date, endpoint name, and more. The real-time tracking enables IT professionals to identify usage patterns and improve IT asset management, such as software update deployment and patch management automation. Easily report on specific groups of endpoints, particular software categories, or outdated apps.
Detailed Hardware Inventory
Get live intelligence about all IT hardware assets, including servers, printers, monitors, sound devices, and computers. The hardware inventory includes all the critical details, including processors, motherboards, memory, drives, and more. Easily segment data by specific configuration, manufacturer, OS, or installed software.
Risk Reduction
The detailed hardware and software inventory reports in Action1 IT asset management tool enable you to proactively identify and mitigate risks. Plan for end-of-life dates so you're not left running unsupported software. Identify and replace unreliable devices before they cause downtime. Replace equipment from manufacturers that become compromised. Keep all your systems properly updated.
More Effective Budgeting
Save money every year by making more informed decisions about license purchasing, thanks to a complete inventory of your software assets, how they are utilized, and how the licenses are distributed. Similarly, detailed tracking of your hardware assets helps you understand your organization's bottlenecks, replace outdated equipment in a timely manner, and accurately plan hardware upgrades to avoid the need for urgent replacements.
Easier Compliance
Pass SOX, HIPAA, PCI, FISMA, and other compliance audits more easily with detailed reports on the programs, processes, and services running on all your managed endpoints. This real-time insight also enables you to meet requirements to promptly remove outdated applications and other software that violates corporate security policies and to ensure that patches are applied promptly.
Try Action1 IT Asset Management Solution
Get started with Action1 IT asset management software to elevate and centralize remote IT operations. Sign up to Action1 to use RMM tools free forever on up to 100 endpoints.
Why Free?
Unlike many "free" products, Action1 is NOT a disguised free trial bait, and your data is never sold for ads. Every organization – small, large, MSP – gets 100 endpoints free, forever. Subscribe any time to cover beyond 100.
Who benefits and why?
Small: Grow big first. We'll reap the growth benefits together later.
Large/MSP: Start small. Subscribe company-wide when needed.
Action1: Word-of-mouth displaces old RMMs and propels Action1 to the top.
Everyone: Feedback from free users builds the best RMM in the world.