Install Windows Updates Remotely
Action1 RMM enables you to manage KBs and hotfixes, remotely execute Windows updates on multiple computers simultaneously, automate patch management processes, access reports with detailed installation logs, and prove regulatory compliance.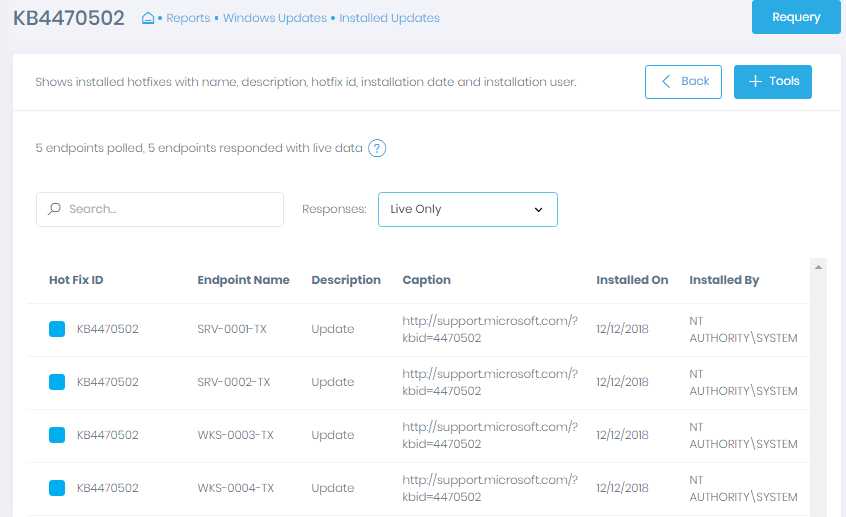 Deploy Windows Updates to Remote Machines
Action1 RMM cloud patch management enables IT admins to install Windows updates on remote computers from a central web-based console. Use it to deploy Windows updates remotely to all devices, including the computers of remote or traveling employees, — all with no additional tools or VPN connectivity. If an endpoint is offline when you try to run Windows update remotely, Action1 RMM will retry the patch installation later.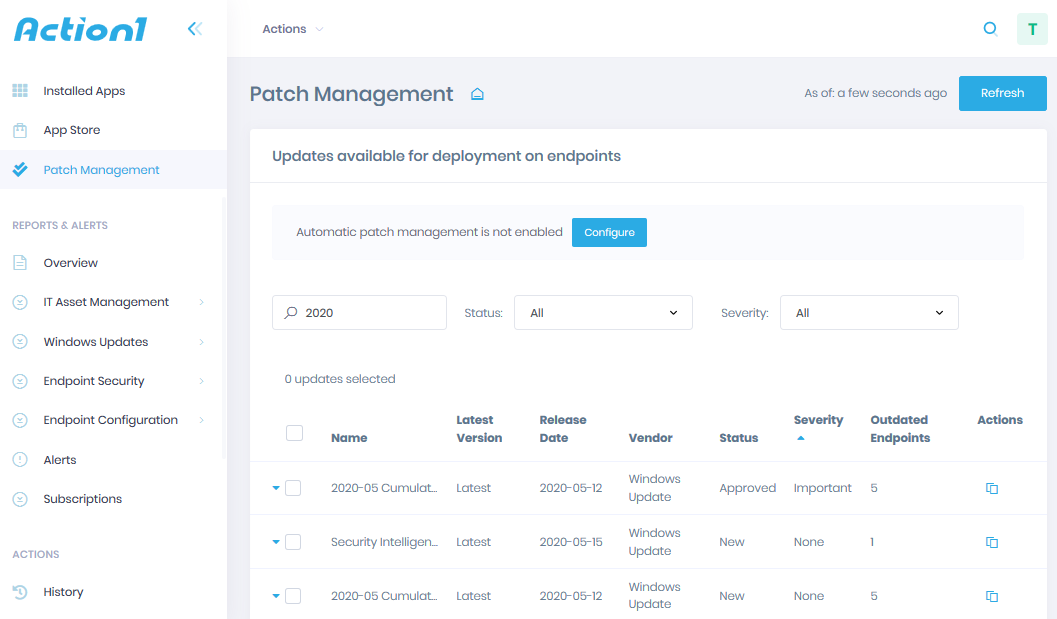 Orchestrate Patch Management Workflows
Action1's remote update manager for Windows computers also empowers you to automate your patch deployment routines. You can:
 Review and approve updates before you push Windows updates remotely.
 Remove Windows update remotely to roll back an undesired patch to the previously installed version.
 Configure patch management policies —choose a delivery schedule, specify the days when updates will be distributed, and time slots to ensure remote software updates for Windows don't cause disruptions for user productivity.

Gain Visibility into Missing Updates
With the Action1 remote Windows update tool, you'll be able to:
 See exactly which endpoints are missing Windows OS updates. To find specific information quickly, simply search for a hotfix ID, date, or endpoint name right in the "Installed Updates" report.
 Review available updates based on severity level, vendor, release date, and more.
 Approve, decline, and test patches, and push deployment manually or automatically.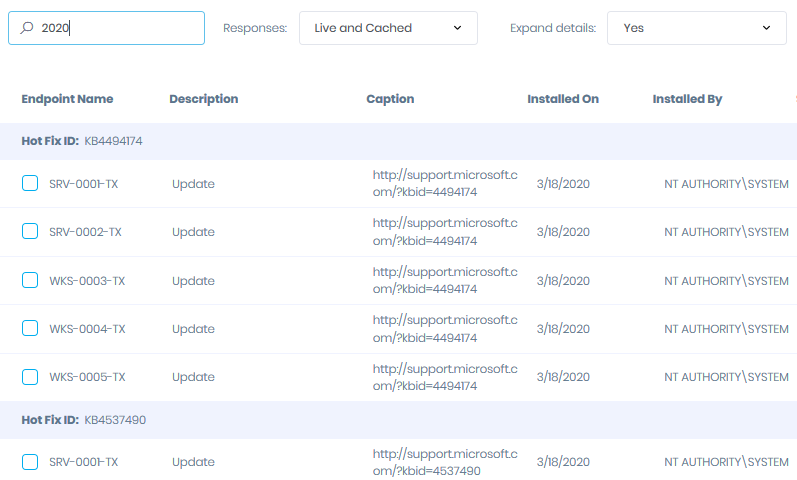 Prove Regulatory Compliance and Export Reports
Export the "Installed Updates" report as CSV or HTML and present it to your compliance or operations team for security assessment, or to auditors when you need to prove your regulatory compliance with industry standards and regulations such as PCI DSS, SOX, HIPAA, GDPR, NIST, and other.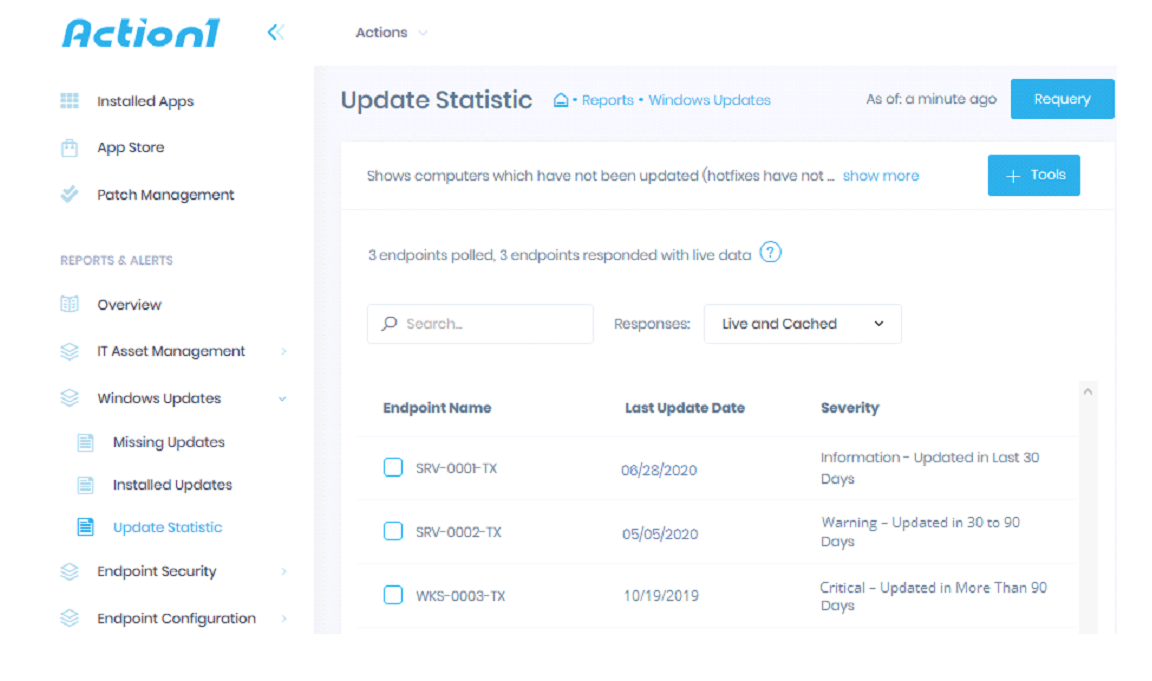 Try Action1 Free Remote Windows Update Tool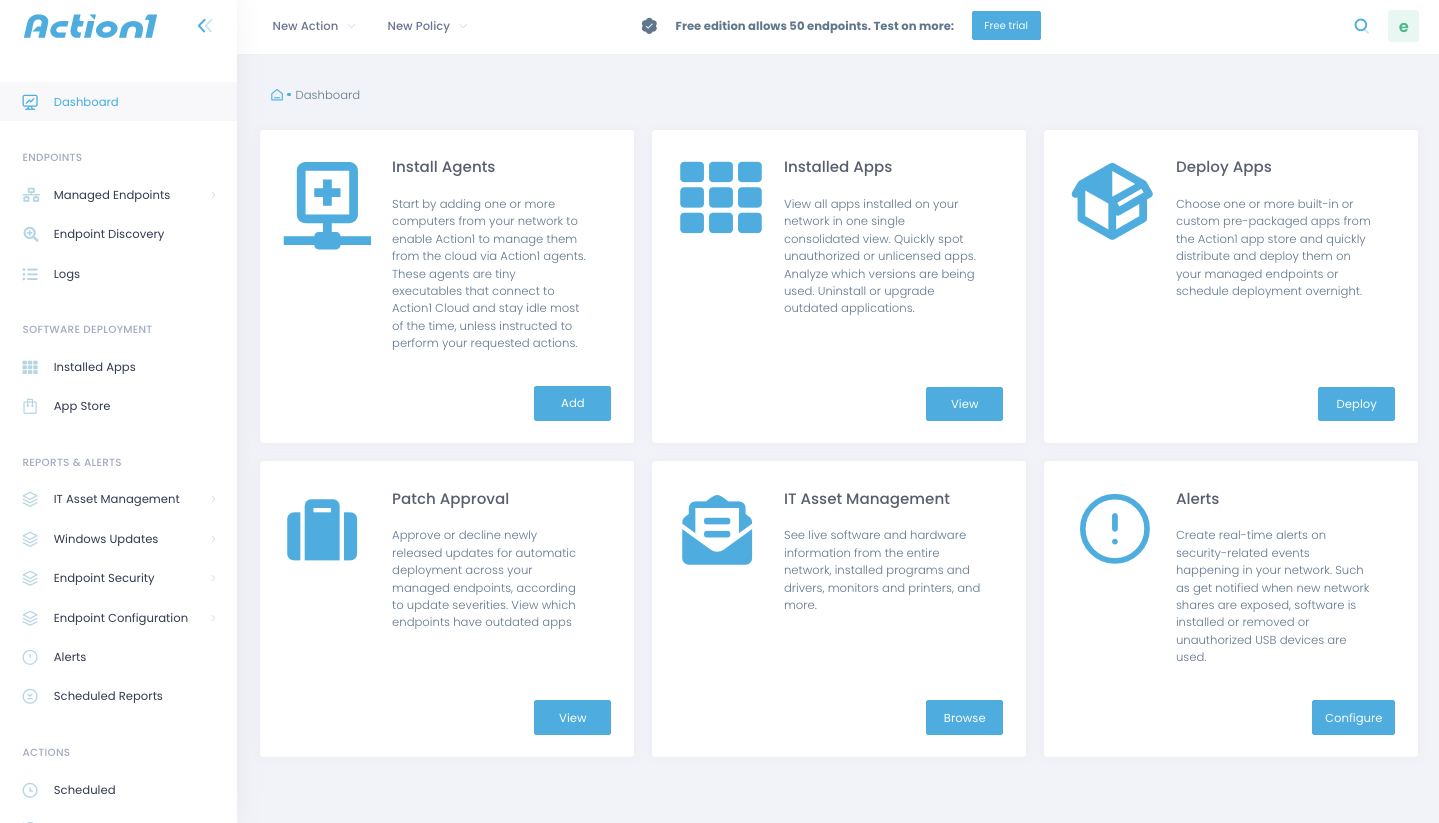 Protect your in-office and remote endpoints from software vulnerability exploitation, reduce maintenance costs, strengthen data security, and accelerate IT team productivity.
Sign up to use Windows patch management free for up to 100 endpoints with unlimited features and functionality.