Deploy Software to Remote Computers
Deploy software on remote machines from a central cloud-based console and drastically minimize your IT asset management workload. With Action1's remote software deployment solutions, you can:
 Install and uninstall EXE and MSP/MSI setups on any remote or local PC.
 Modify applications that are already installed.
 Receive data on installed software from remote computers.
 Keep track of software changes through aggregated software inventory reports and alerts.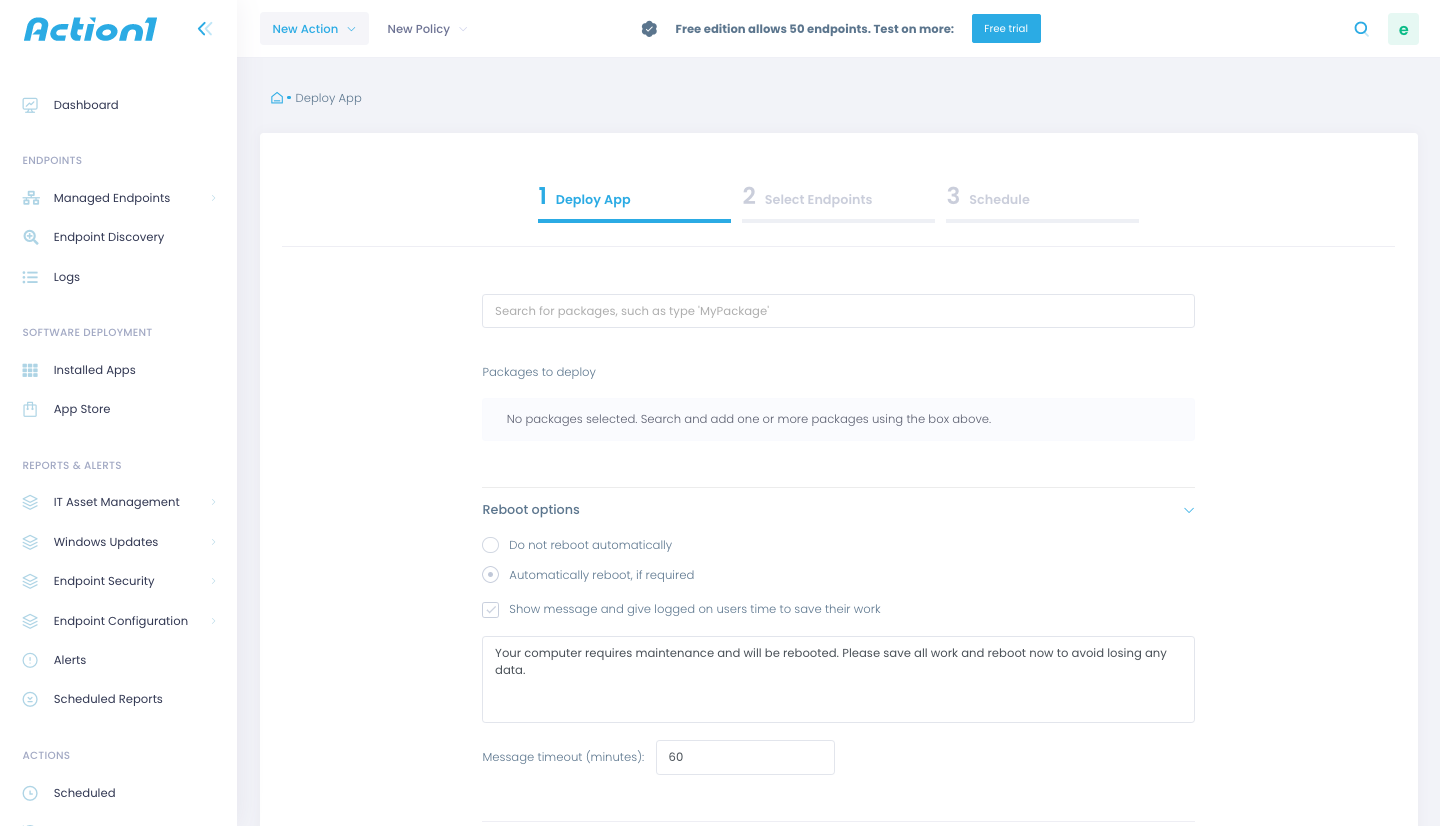 Deploy Software to Remote Computers
Remote deployment of software and updates to remote computers and servers is an intuitive, straightforward process. You only have to follow four simple steps:
Select an app: Navigate to the App Store, select the app you want to deploy, and click on "Deploy App" from the Actions menu.
Specify deployment options:

Specify the installation options for the selected app, such as reboot requirements and EULA consent.

Select end-points:

You can deploy apps to multiple computers simultaneously or to just a single machine. Choose where you want to deploy the software package by checking endpoints one by one or specifying the selection criteria.

Schedule installation:

Specify whether to install the software immediately or later.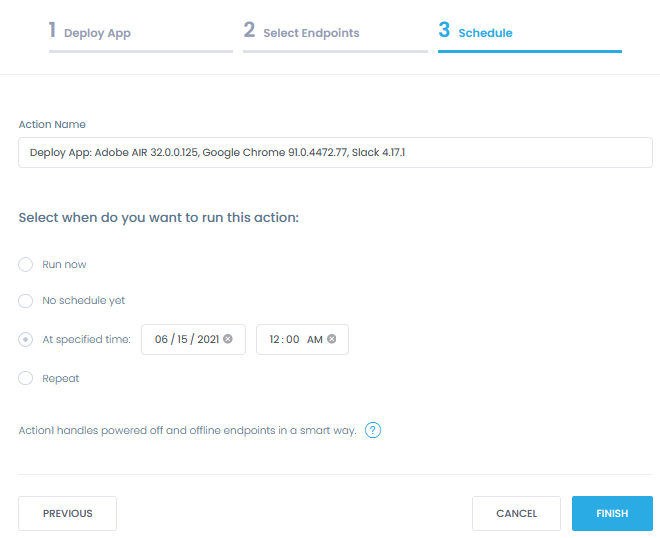 Centralized App Store Library
Action1's remote application deployment software streamlines software installation across multiple devices through a centralized App Store. The App Store is a dedicated software launchpad loaded with hundreds of the most commonly used Windows applications, such as file readers, browsers, file managers, and online messengers, to streamline Windows remote software deployment and management. If an application you need is not in the library, you can always create your own custom package. You can add any proprietary or third-party software application to your App Store.
Manage Installed Apps
Get a detailed and insightful view of all the software applications and operating systems running on your corporate network. For instance, you can view all the software resources installed on particular devices, along with their versions, installation dates, and available updates. In addition to providing this bird's-eye view of your digital estate, the platform also enables you to modify any applications that are already installed, quickly install new updates, and uninstall any unwanted apps on the fly.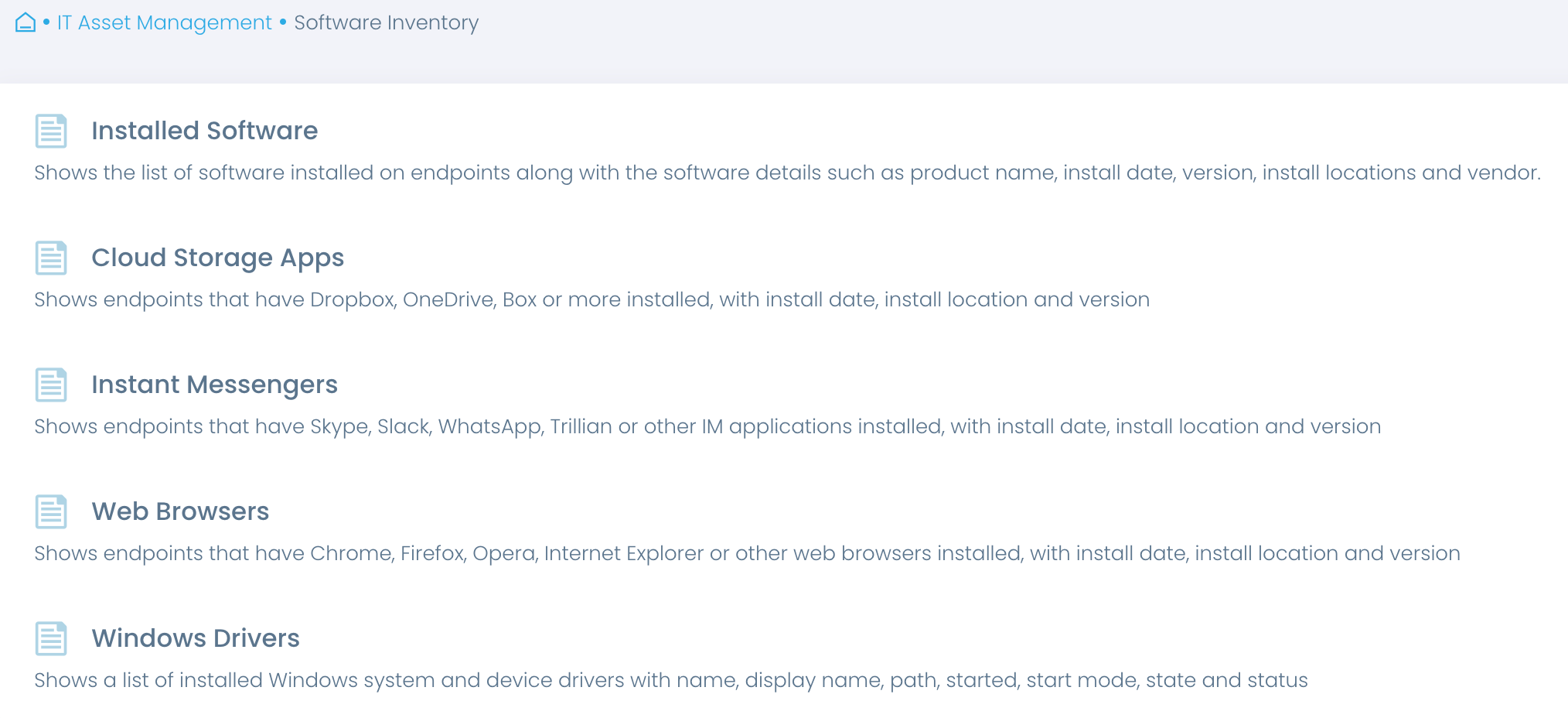 Detailed Reports for IT Asset Management
Action1 RMM strengthens your grip on IT asset management. You can query your entire IT infrastructure for detailed reports on the status of your hardware and software assets. IT administrators can look at details about installed software applications and hardware performance specs at any time to help inform decision-making on IT maintenance and management. This is also an effortless way to instantly take a comprehensive and accurate IT inventory.
Easily Scalable Remote Software Deployment Tool
We understand that the scope of enterprise IT shifts depending on ever-changing performance demands, and IT management tools must accommodate these fluctuations. That's why Action1 RMM is designed to seamlessly scale with your growing IT footprint. Our remote software deployment tools work just as fast with thousands of endpoints as with a dozen. The secret is a high-performance backend and peer-to-peer (P2P) technology that minimizes network bandwidth usage. Whether you're managing just a few endpoints or tens of thousands, Action1 RMM's performance and your network's load will remain unscathed.
Get Started With Remote Software Deployment Solution
Action1 RMM is free for managing up to 50 endpoints, with no expiration date, functionality limitations, or hidden costs.
Claim your free trial of Action1 so you can easily deploy software to remote computers and enjoy a more convenient way to manage, secure, and control your distributed corporate IT assets.
"Thanks to Action1 RMM, we have improved the productivity of our remote workforce, ensured the security of remote operations and provided the best customer service ever — despite the rapid transformation our company had to undergo due to COVID-19".
Joel Garcia, Chief Technology Officer at AllCode
"Action1 RMM is a great enabler to our business. It streamlines our IT management routine and empowers our technicians to do their job faster and better, ensuring best-in-class service for our customers. With Action1 RMM, I am confident that we can keep our customers' remote devices properly updated and patched, troubleshoot any problem that users experience, and provide high-quality support. Connections are stable and reliable, and we can scale Action1 RMM up as much as we need".
Mario Domeniconi, Chief Technology Officer at Netability
"Action1 RMM has become a game-changer for me. It makes doing my job so much easier — enabling us to manage our endpoints from the cloud, get visibility, install software, deploy patches — and to maintain security as a result. I do not need to visit machines anymore; I can take care of them from anywhere. Plus, it is a cost-effective product that saves us several thousand dollars a year, since we do not have to purchase imaging solutions. It fully meets the needs of our educational institution, and I encourage other school districts to try this software.".
Lenny Libitz, Chief Technology Officer at South Bound Brook School District
"Action1 RMM fully meets my needs in patch management and enables me to provide our remote employees with office-quality IT support, while being an affordable solution. In addition, since the platform is continuously expanding and improving, I am always discovering new useful features that empower me to improve remote monitoring and management in the organization even further".
Chris Delez, Information Systems & Building Manager, Area Agency on Aging of Broward County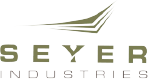 "Because I can quickly roll out updates to address critical vulnerabilities on all machines at once, our environment is much secure.  Plus, Action1 RMM  saves us both time and money.  First, it enables us to manage updates and software across all our endpoints far more efficiently. Second, its built-in remote desktop empowers us to provide our users with IT support, which saves us $10,000 a year as we do not have to purchase an additional remote support platform".
Jeremy Campbell, IT Manager at Seyer Industries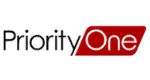 "Action1 RMM empowers us to increase operational efficiency dramatically by streamlining our remote IT management. The elements we love most in Action1 RMM are the power of scripting, the ability to add or remove software remotely, and the software inventory reporting."
Jon Abbott, CEO at Priority One