Security Patch Management
Enhance corporate security by mitigating vulnerabilities in operating systems and other software before they can be exploited. Identify missing patches and automate patch testing and distribution across remote endpoints from a central cloud-based console.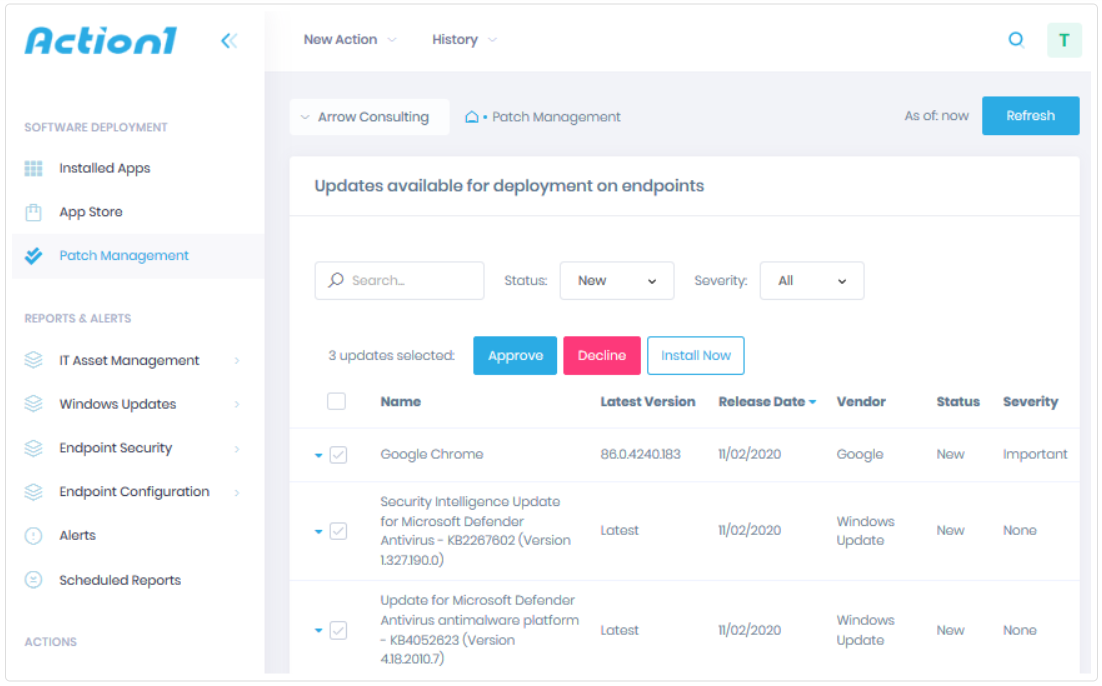 What is Security Patch Management?
Patch management is the process of keeping all your software up to date. Regular deployment of patches is necessary to correct bugs and other vulnerabilities that have been identified in a piece of software. By applying these patches promptly and reliably, you can dramatically reduce the risk of your IT assets being exploited by malicious actors.
Software that commonly requires updates includes operating systems (such as Windows, Mac, and Linux), applications your business uses (such as accounting or project management applications), and firmware for network devices (including printers and scanners).
A patch management policy helps ensure the job gets done right. It provides a set of procedures and rules for IT teams to follow to keep all enterprise software and OS up to date with the latest or most relevant patches and updates.
Why Implement Security Patch Management?
There are a few key reasons why IT security patch management is essential for your business:
Improve Security
Computer security patch management is designed to fix vulnerabilities in your applications and other software that make them susceptible to cyberattacks. It helps to reduce security risks for your organization.
Ensure Compliance
With the threat of cyberattacks constantly on the rise, various regulatory bodies require organizations to implement various cybersecurity best practices, including reliable endpoint security patch management and server security patch management.
Gain New and Improved Functionality
Not all patches are designed to address bugs or vulnerabilities; some patches update an application's features or add new functionality. So, patch management is essential if you want to ensure your business has access to everything that a product has to offer.
Increase IT Productivity
Cybersecurity is often neglected when it comes to annual budgets, and IT departments consistently find themselves having to do more with less. By automating as many routine tasks as possible, businesses can keep their costs down and still do everything they need to ensure their systems remain secure at all times.
About Action1 RMM Security Patch Management
Action1 RMM helps IT administrators efficiently perform the tasks involved in security patch management, including testing, packaging, staging, and deploying patches to the entire fleet of remote and in-office endpoints in minutes.
Be it a desktop computer, laptop, server, or other network device — Action1's cloud-based security patch management software mitigates vulnerabilities even if a computer is not connected to the corporate LAN.
How Does the Action1 Security Patch Management and Security Utility Work
With Action1's cloud patch management software requires no installation, maintenance, or multi-step configuration procedures; you can have it up and running in minutes. Leverage all the benefits of an automated security patch management program without any of the hassles that come with using an on-premises patching solution.
The Action1 RMM patch management tool enables you to automate every stage of the security patch management process:
Scan endpoints for missing patches
Identify missing patches on endpoints automatically. You can schedule the scans by time, device type, installed software, operating system, user groups, and more.
Centralize patching routines and tools
Action1's central server automatically downloads new patches from the software vendors you use. For example, it installs Windows updates remotely as well as patches from Adobe, Google, and other vendors.
Configure patch deployment policies
Automatically deploy missing patches to all vulnerable devices in your network, with no manual intervention needed. Easily set up deployment policies to control the installation window, post-deployment actions, rebooting, and more.
Plan the delivery schedule
Avoid downtime for users by schedule patch deployment for the days and times that works best for your teams.
Get reports on your patch deployment status
Easily generate reports on patch deployment status for management and auditors who require proof of your compliance with PCI DSS, SOX, HIPAA, GDPR, NIST, and other standards.
Get Started with Action1 RMM Patch Management Tools
Sign up for your 2-week trial, or use Action1 RMM for free on 50 endpoints with no expiration date or functionality limitations!
Best Practices for Security Patch Management
Keeping your software up to date is one of the primary security measures for preventing cyberattacks on your network. However, organizations today often have multiple operating systems, fast-growing networks, and dozens of software applications in use, so they often organizations struggle to mitigate vulnerabilities in a timely manner.
By implementing the following best practices, you can ensure security patch management control and dramatically reduce your attack surface area.
With a reliable set of best practices in place, you can ensure a better strategy for your security patch management control and lower your attack surface.
Maintain an accurate software and hardware inventory.
Put together an inventory of every single IT asset your organization uses, including employee devices if you have a BYOD (bring your own device) policy in place. Organize your software asset inventory according to type of device, operating system and OS version, third-party applications, and hardware. Regularly update the inventory to ensure it remains complete and accurate.
Stay up to date on vendor security updates.
Security researchers in software development companies are constantly evaluating their software for vulnerabilities and providing patches or hotfixes to remediate bugs or weaknesses. Stay informed by keeping up with the monthly Patch Tuesday, when Microsoft releases patches for all its software products.
Develop a patch management policy.
IIt isn't smart or efficient to deploy patches in no specific order or one by one. Instead, create a patch policy that meets your organization's needs. First, automate vulnerability scanning of your devices on an appropriate schedule. Then categorize available patches based on device, application, OS type, and user group. The final step is to prioritize critical security patches over simple bug fixes or feature updates, and systematically deploy your patches.
Maximize deployment speed.
It takes an average of 12 days to deploy a critical security patch — plenty of time for malicious actors to exploit the underlying vulnerability. By deploying critical security patches as quickly as possible, you can dramatically reduce your security risks.
Centralize and automate patch management.
Too many companies leave the responsibility of patching vulnerabilities up to individual departments or even individual users. This disjointed effort involving different tools often leads to missing updates and data breaches. It is smarter to centralize your patch management with a comprehensive patching tool that supports all the operating systems and third-party applications being used in your organization.
Patch both applications and operating systems.
Third-party applications vendors often release two or three small patches in the time it takes Microsoft to release just one major patch. So, ensure that your patching routine includes deploying both third-party and firmware patches promptly; don't wait for operating systems updates to be released.
Implement a comprehensive risk mitigation strategy.
By enabling you to remediate software vulnerabilities, patch management is critical to reducing risk. But it is just one part of risk management. Be sure to develop a comprehensive risk assessment and mitigation program that also includes open ports, faulty registry settings, incorrect system configurations, and other vulnerabilities.
Ensure you have a rollback plan in place.
You should thoroughly test patches before deployment, but even so, sometimes a patch can prove to be incompatible with some devices. To minimize costly downtime, you need to have a rollback plan that ensures you can quickly restore your software to the previous stable version. Some patching tools have a built-in rollback feature that requires just a simple click of a button.
Establish protocols for failed patch deployment.
There are several reasons why security patch deployment may fail. For example, the vendor server may be unavailable, or an endpoint device is incorrectly configured. You need to have a process in place for troubleshooting a failed patch, repairing the root cause, and redeploying the patch. If you still can't deploy the patch, you will need to have other measures in place to help ensure a threat actor doesn't discover and exploit the vulnerability before you can remedy the problem. Options include:

Blacklisting the application temporarily
Restricting the application's permissions
Blocking the application's internet access
Whitelisting the app but allowing only certain executable files to be run
Improve Cybersecurity with Action1's Cloud Patch Management Software
Strengthen data security, minimize business disruptions, and improve IT team productivity.
Action1 offers free cloud patch management for up to 50 endpoints with no functionality limitations and no expiration.
"Thanks to Action1 RMM, we have improved the productivity of our remote workforce, ensured the security of remote operations and provided the best customer service ever — despite the rapid transformation our company had to undergo due to COVID-19".
Joel Garcia, Chief Technology Officer at AllCode
"Action1 RMM is a great enabler to our business. It streamlines our IT management routine and empowers our technicians to do their job faster and better, ensuring best-in-class service for our customers. With Action1 RMM, I am confident that we can keep our customers' remote devices properly updated and patched, troubleshoot any problem that users experience, and provide high-quality support. Connections are stable and reliable, and we can scale Action1 RMM up as much as we need".
Mario Domeniconi, Chief Technology Officer at Netability
"Action1 RMM has become a game-changer for me. It makes doing my job so much easier — enabling us to manage our endpoints from the cloud, get visibility, install software, deploy patches — and to maintain security as a result. I do not need to visit machines anymore; I can take care of them from anywhere. Plus, it is a cost-effective product that saves us several thousand dollars a year, since we do not have to purchase imaging solutions. It fully meets the needs of our educational institution, and I encourage other school districts to try this software.".
Lenny Libitz, Chief Technology Officer at South Bound Brook School District
"Action1 RMM fully meets my needs in patch management and enables me to provide our remote employees with office-quality IT support, while being an affordable solution. In addition, since the platform is continuously expanding and improving, I am always discovering new useful features that empower me to improve remote monitoring and management in the organization even further".
Chris Delez, Information Systems & Building Manager, Area Agency on Aging of Broward County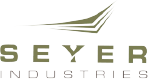 "Because I can quickly roll out updates to address critical vulnerabilities on all machines at once, our environment is much secure.  Plus, Action1 RMM  saves us both time and money.  First, it enables us to manage updates and software across all our endpoints far more efficiently. Second, its built-in remote desktop empowers us to provide our users with IT support, which saves us $10,000 a year as we do not have to purchase an additional remote support platform".
Jeremy Campbell, IT Manager at Seyer Industries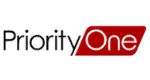 "Action1 RMM empowers us to increase operational efficiency dramatically by streamlining our remote IT management. The elements we love most in Action1 RMM are the power of scripting, the ability to add or remove software remotely, and the software inventory reporting."
Jon Abbott, CEO at Priority One