Patch Management Reporting
Action1 RMM helps organizations implement a reliable and powerful patch management process. It scans your network for outdated software and enables you to distribute patches to multiple remote endpoints in minutes. Patch management reporting compliments this process and makes it traceable and transparent.
Patch management reporting helps:
Bring clarity into the IT management process
Make informed decisions about your infrastructure
Assess your system health state
Prove compliance with security standards and regulations such as NIST and ISO/IEC 27001:2013
Action1 comes with the set of patch management reports out of the box:
Update Statistic report:
The patch compliance report provides a bird's eye view of your infrastructure state. Learn what endpoints haven't been updated in a while and need your immediate attention. With this report, you can prove that patch management is enforced in your organization and see delivery frequency.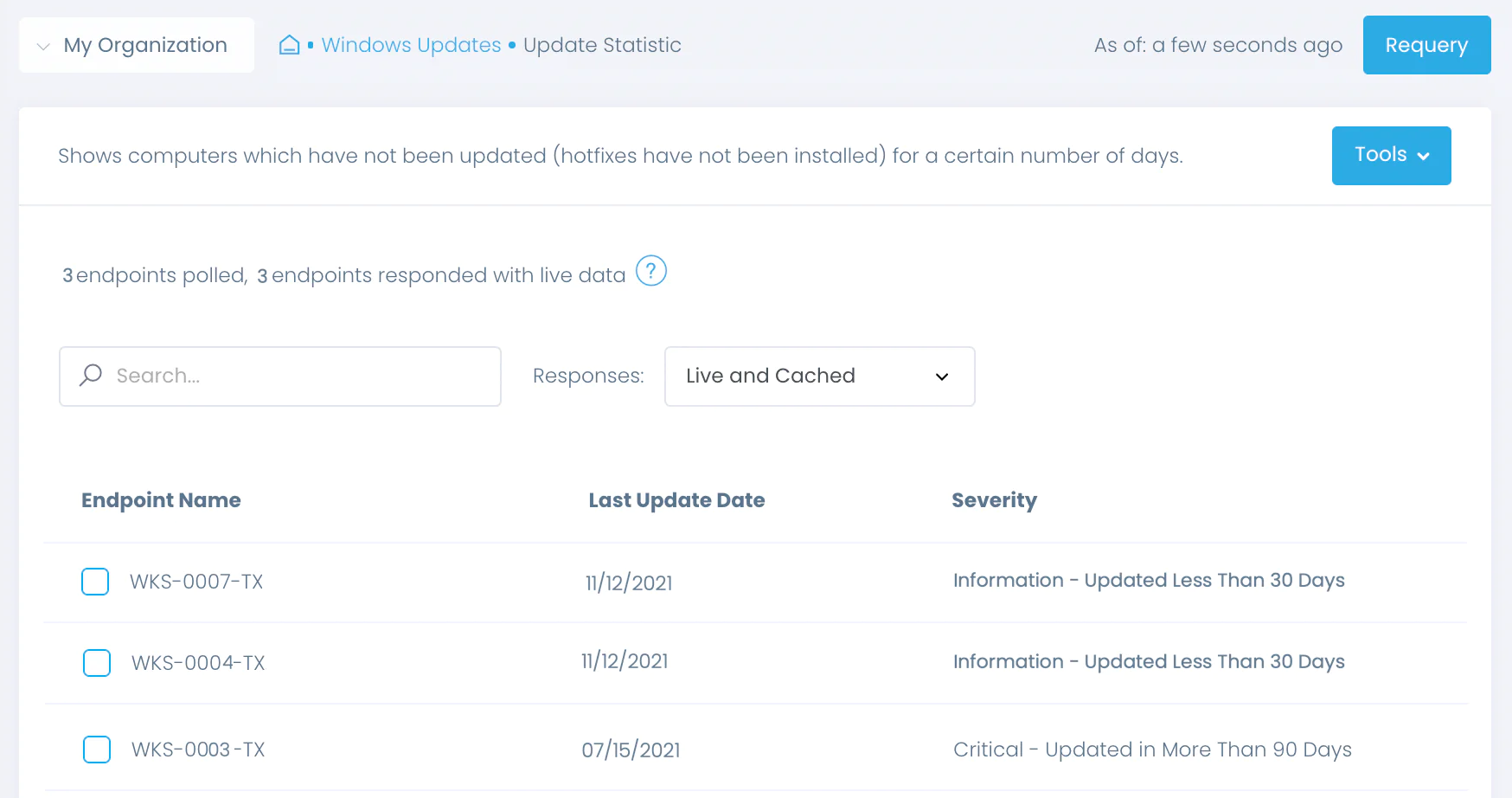 Update History report:
The report lists all Windows updates you attempted to deploy. Expand details to monitor successful and failed installations to ensure all the endpoints stay protected.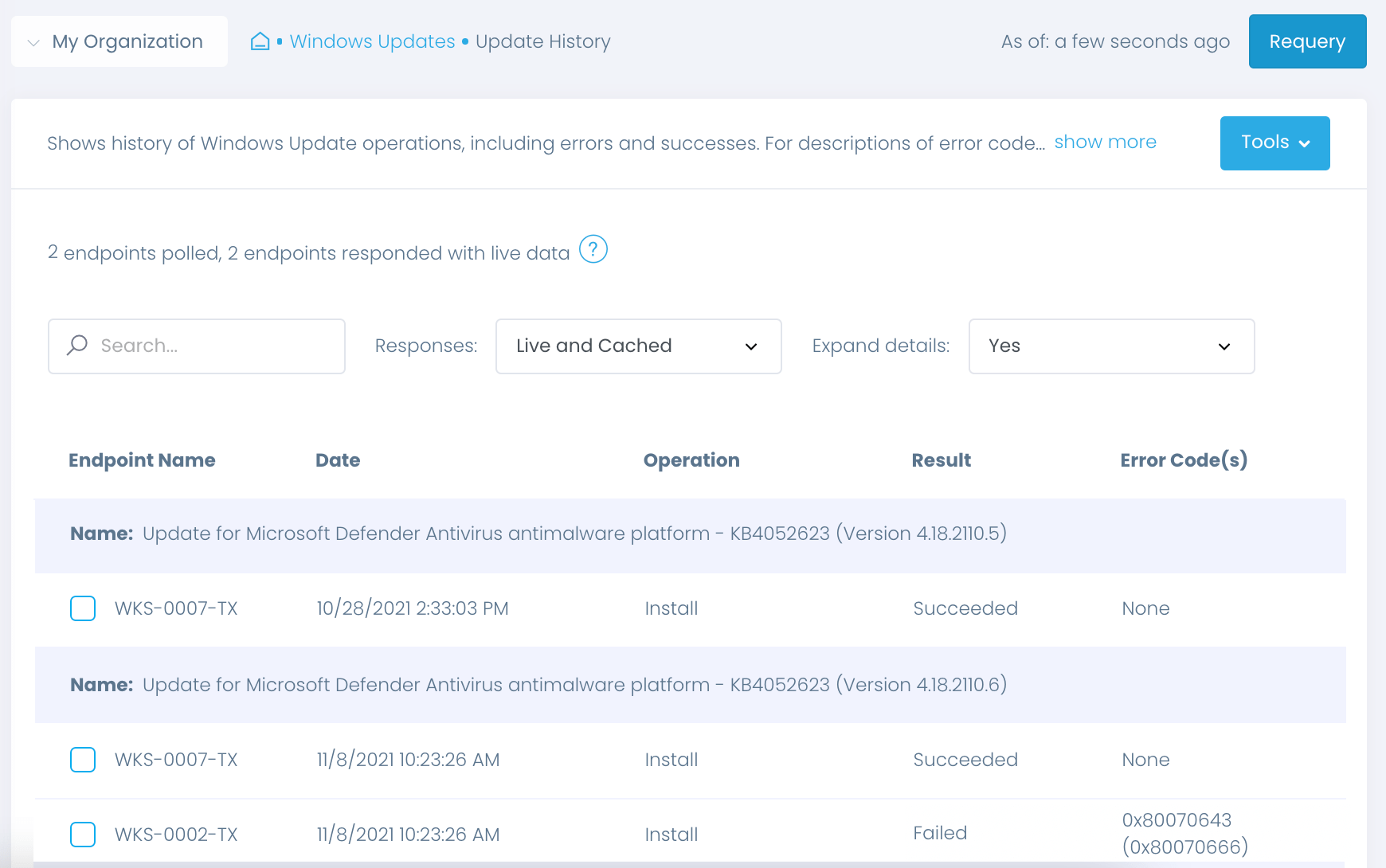 Missing Updates report and Missing Critical Updates report:
These reports help you identify missing patches and prove that all the necessary hotfixes were rolled out in case the reports are empty. The base view highlights the update name, release date, severity, support URL, the number of affected endpoints. Expand details to get more information, including the names of the endpoints, update size, and vendor.
Reboot Required report:
This report notifies you about the endpoints awaiting a restart after patch deployment. Use it to plan your maintenance slots and ensure patches aren't left behind.
Installed Updates report:
This report outlines all previously installed system patches and hotfixes. Search KB by name and see the number of endpoints where the update was distributed. Expand details to see endpoint names as well as update descriptions, installation dates, etc. With this report, you can prove updates are delivered on time.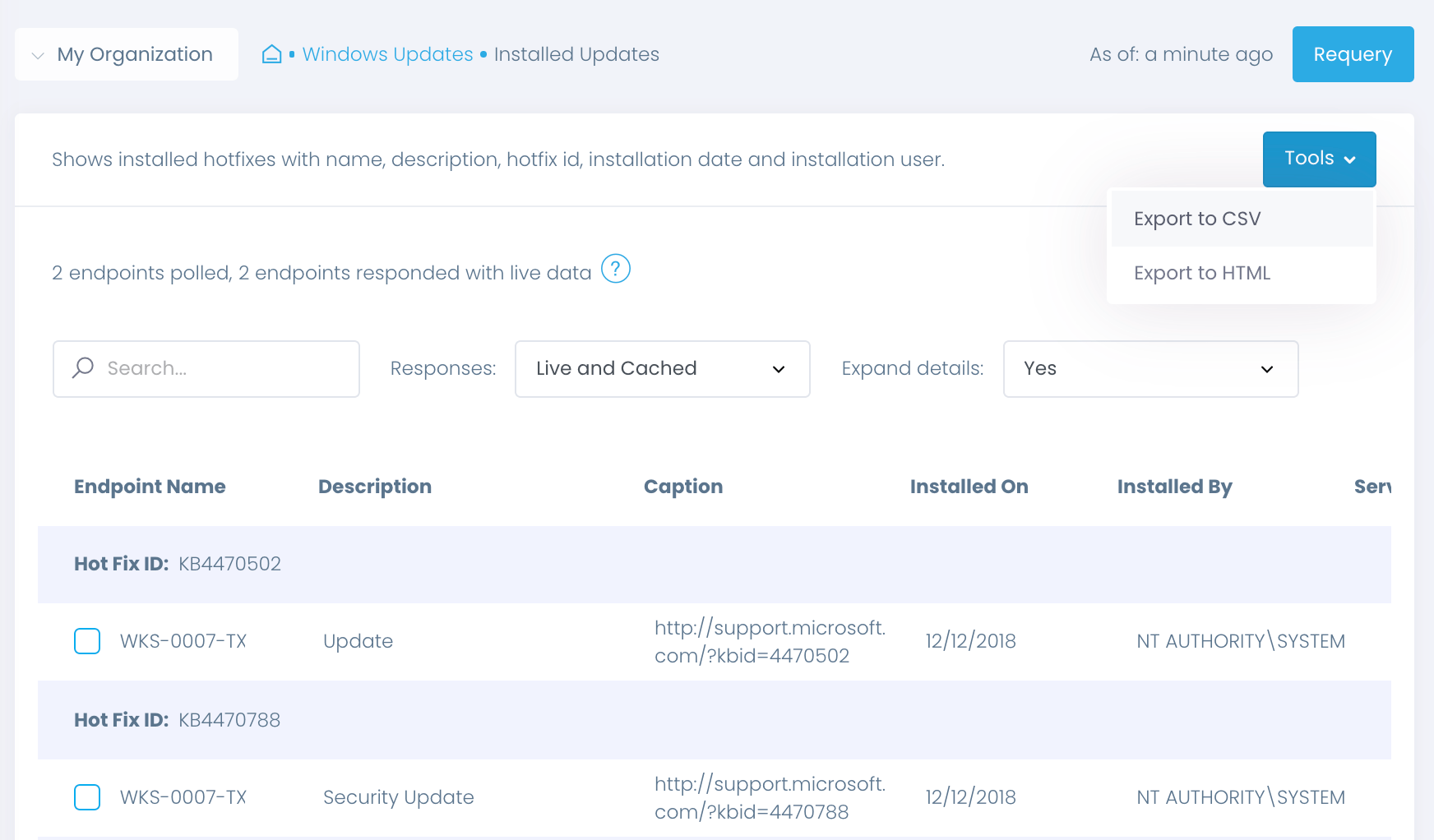 Patch Compliance Report Subscription
Each report can be exported as HTML or CSV —share these reports with external auditors and pass compliance assessment faster. On top of that, Action1 enables you to subscribe to patch reports and send them out to your company authorities or any given email on a regular basis.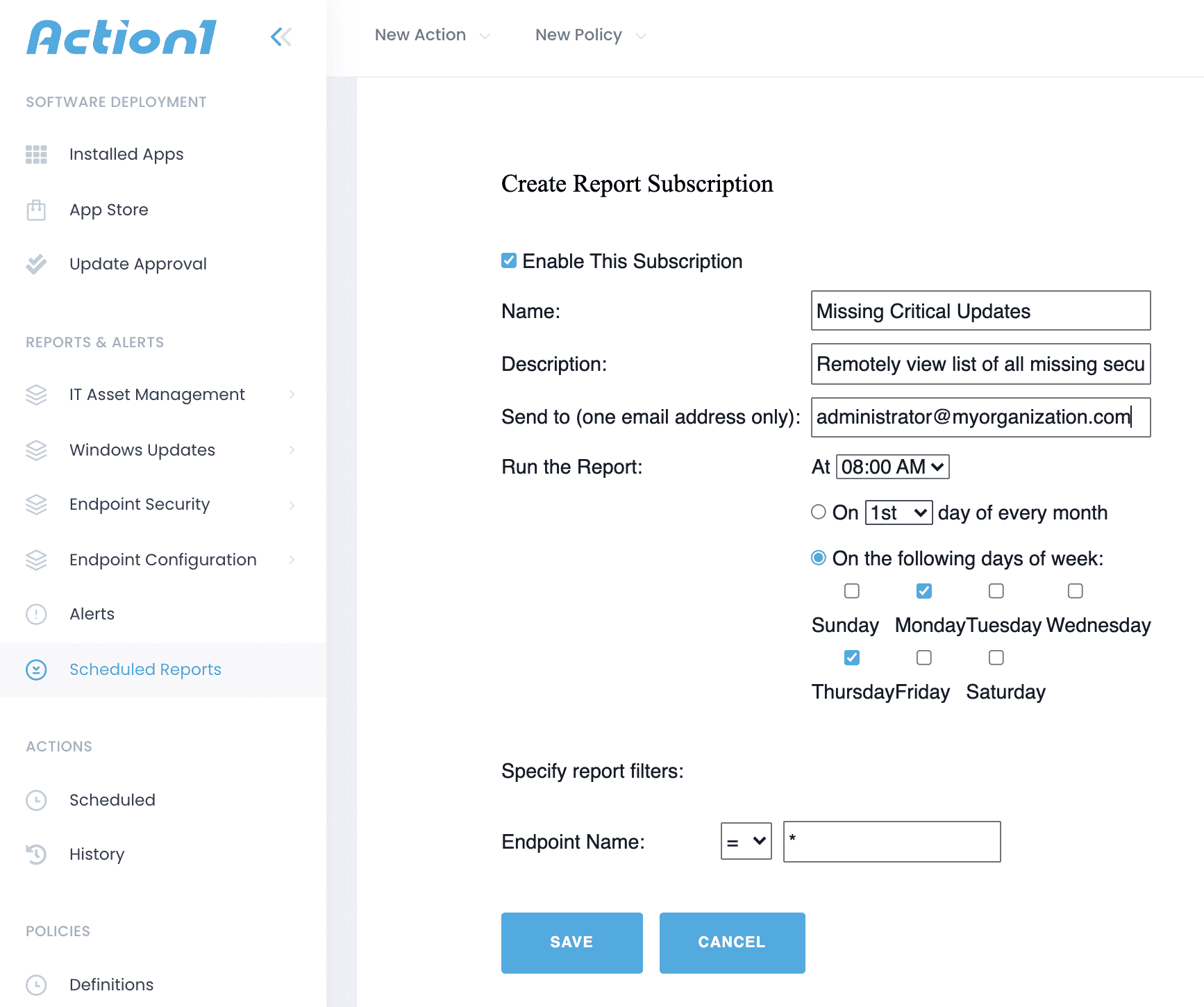 Try Action1 Patching Solution
Reduce maintenance costs, strengthen data security, and accelerate IT team productivity.
Action1 offers free patch management for 100 endpoints with no functionality limitations. Sign up with no credit card or corporate details below.
Why Free?
Unlike many "free" products, Action1 is NOT a disguised free trial bait, and your data is never sold for ads. Every organization – small, large, MSP – gets 100 endpoints free, forever. Subscribe any time to cover beyond 100.
Who benefits and why?
Small: Grow big first. We'll reap the growth benefits together later.
Large/MSP: Start small. Subscribe company-wide when needed.
Action1: Word-of-mouth displaces old RMMs and propels Action1 to the top.
Everyone: Feedback from free users builds the best RMM in the world.