Cloud-Based
Software Deployment Tool
Automate the software deployment process across all your endpoints from a central cloud dashboard to slash IT workload and maximize user productivity across your remote, in-office, or hybrid workforce. With Action1 enterprise software deployment tools, you can:
 Deploy software and updates remotely.
 Schedule task execution and select reboot preferences.
 Know which apps on what endpoints have updates pending.
 Spot and uninstall undesired or dangerous software.
 Get alerts on potential security or productivity issues.

Top Rated on Leading Software Review Sites
Remote Software Deployment
Action1 RMM streamlines software deployment workflows, going far beyond the capabilities of command-line tools such as WMIC and PsExec. It empowers IT teams to distribute and deploy EXE and MSI files and software updates across the entire network of corporate workstations simultaneously, all from a central cloud dashboard. The Action1 RMM installation utility does not rely on Group Policy and makes it easy to deploy software both to devices on the network and to remote computers disconnected from the corporate LAN and with no VPN configurations.
Software Deployment Settings
Orchestrate software distribution without downtime or interruptions for your colleagues:
 Create pre-configured software installation packages to quickly onboard new users.
 Easily customize reboot preferences and other distribution options.
 Configure the software installation and removal processes to run during off-hours to minimize downtime for end-users.
 Execute silent app installations to any Windows-based device.
 Leverage scheduled updates and remote software installation even when the endpoint is located in another time zone or even on the other side of the world.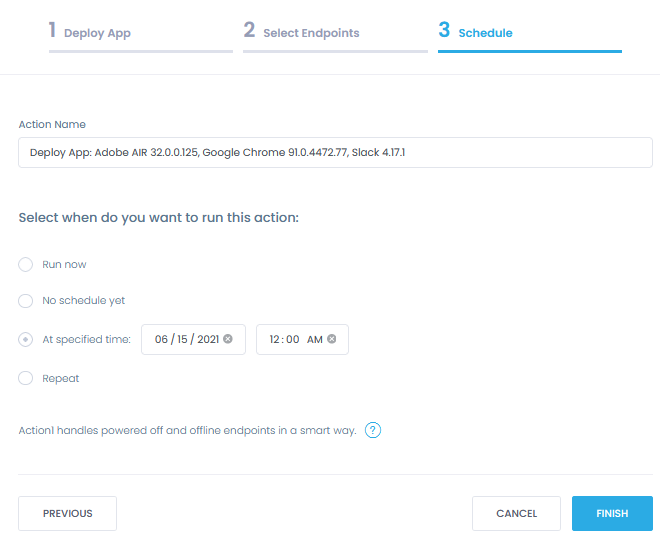 Software Asset Management
Use detailed reports on installed software to quickly assess which workstations require attention, and promptly deploy any missing software and patches to reduce user frustration and helpdesk calls. Query the entire fleet of workstations in seconds and get a complete software and hardware inventory that includes operating systems versions, software installation dates, and much more.
Modern Software Deployment Methods
Unlike many other free software distribution tools, Action1 cloud-based software deployment does not rely on Group Policy for rolling out updates and pushing software deployments. The managed endpoints can belong to a single LAN or domain, or be spread out worldwide, which makes it easy to remotely deploy software to multiple computers at once.
Remote Uninstall of Software
Remotely discover unauthorized or potentially harmful apps and services and uninstall them from all managed workstations at once. Get alerts on the installation and startup of suspicious programs. Set up policies to automatically remove certain applications from specific groups of endpoints, configuring an automatic reboot if required.
Centralized App Store
The Action1 RMM App Store comes preloaded with the most popular software installers, such as web browsers, Abode products, file managers, and online messengers. All you need to do is select a package to install; specify the target endpoints (for example, you can install a particular program on Windows 7 computers only); and choose the best time for deployment. The Action1 RMM distribution software will handle the remote installation for you, and even automatically retry installation for any workstations that are currently shut down.
Peer-to-Peer (P2P) Software Distribution
Action1 cloud-based software deployment uses peer-to-peer distribution to install applications and updates. P2P technology dramatically reduces bandwidth usage, minimizing strain on the network and associated delays and downtime for end-users. The Action1 RMM distribution process works in parallel with Windows Update Delivery Optimization, bringing the same bandwidth efficiency to the entire update process.
Easy Scalability
Action1 enterprise software deployment solution works equally fast on a network of 100 computers or 100,000 computers. As the number of your endpoints grows, Action1 will scale the backend infrastructure for you and let you focus on what matters most: managing software updates and automated software installations.
Try Action1 Free Software Deployment Solution
Action1 RMM is free for managing up to 50 endpoints, with no expiration date, functionality limitations, or hidden costs. Smaller businesses and managed service providers can use the solution without any financial commitment.
Sign up and get started with Action1 software deployment management tools free of charge.
"Thanks to Action1 RMM, we have improved the productivity of our remote workforce, ensured the security of remote operations and provided the best customer service ever — despite the rapid transformation our company had to undergo due to COVID-19".
Joel Garcia, Chief Technology Officer at AllCode
"Action1 RMM is a great enabler to our business. It streamlines our IT management routine and empowers our technicians to do their job faster and better, ensuring best-in-class service for our customers. With Action1 RMM, I am confident that we can keep our customers' remote devices properly updated and patched, troubleshoot any problem that users experience, and provide high-quality support. Connections are stable and reliable, and we can scale Action1 RMM up as much as we need".
Mario Domeniconi, Chief Technology Officer at Netability
"Action1 RMM has become a game-changer for me. It makes doing my job so much easier — enabling us to manage our endpoints from the cloud, get visibility, install software, deploy patches — and to maintain security as a result. I do not need to visit machines anymore; I can take care of them from anywhere. Plus, it is a cost-effective product that saves us several thousand dollars a year, since we do not have to purchase imaging solutions. It fully meets the needs of our educational institution, and I encourage other school districts to try this software."
Lenny Libitz, Chief Technology Officer at South Bound Brook School District
"Action1 RMM fully meets my needs in patch management and enables me to provide our remote employees with office-quality IT support, while being an affordable solution. In addition, since the platform is continuously expanding and improving, I am always discovering new useful features that empower me to improve remote monitoring and management in the organization even further".
Chris Delez, Information Systems & Building Manager, Area Agency on Aging of Broward County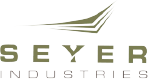 "Because I can quickly roll out updates to address critical vulnerabilities on all machines at once, our environment is much secure.  Plus, Action1 RMM  saves us both time and money.  First, it enables us to manage updates and software across all our endpoints far more efficiently. Second, its built-in remote desktop empowers us to provide our users with IT support, which saves us $10,000 a year as we do not have to purchase an additional remote support platform".
Jeremy Campbell, IT Manager at Seyer Industries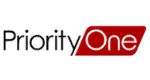 "Action1 RMM empowers us to increase operational efficiency dramatically by streamlining our remote IT management. The elements we love most in Action1 RMM are the power of scripting, the ability to add or remove software remotely, and the software inventory reporting."
Jon Abbott, CEO at Priority One
IT Software Deployment Best Practices
Have a Strategy
Document your process for deploying software on managed endpoints with a structured checklist to help ensure no steps are missed
Create Policies
To ensure a particular app is deployed across all workstations, create a policy to check for missing software and force installation for compliance.
Automate Processes
Configure reboot options and schedule deployment for when end users are not using their endpoints to avoid disruptions and maximize efficiency.
What is Software Deployment Process?
Software deployment for organizations involves installing applications to multiple computers and making sure the latest updates are distributed in a timely fashion. This is a complicated and time-consuming task that gets even more complicated as more and more of the endpoints are disconnected from the corporate LAN. In fact, manual software deployment can quickly become almost impossible. Today, program deployment software such as Action1 RMM is crucial for system administrators and IT managers.
What Are the Benefits of the Action1 Free Software Deployment Tool?
Unlike the other LAN-dependent software distribution tools and scripts, Action1 RMM offers all the following benefits:
Enables you to install software on a remote computer not connected to a corporate network (e.g., a laptop of a traveling employee)
Automatically installs software on a turned-off computer once it is turned on again
Runs in the cloud and does not require any management software or dedicated servers in your enterprise network
Provides a library of the most popular installer package
Does not require managed computers to be members of an Active Directory domain for remote deployment to work
Supports both installation and uninstallation of software on remote computers
Helps automate software deployments across all computers on your network
Includes in-built free patch management and remote desktop tools.