How to Auto Install Exe File with GPO on Windows Systems
Author: Peter Barnett Date: Nov 29, 2019
| | | |
| --- | --- | --- |
| Imagine for a moment that one day your boss came, gave you an Foxit DVD and said that everyone in your organization needed to install exe files that is on this DVD today. You think, okay, but you sure you want all 600 people to get the installer package today. It is impossible to do in one day, it isn't? You do not have enough time to walk around the DVD and deploy an exe 600 times. I will show you one solution, named auto install exe file with GPO, that is much simpler and less time consuming. You need to copy this software to a shared folder on your network. Then you create a GPO, which takes this software and installs it on all computers. Easy, yes? Of course, I promise that it will not take you several days. This article show how to install .exe with group policy | | Fully functional for 10 endpoints, never expires. More details > |
1. Three Things You Will Need to Successfully Install Software Through a GPO on Windows Server
- The main thing you need is a Microsoft installation file named .msi - you cannot use the .exe file that is on the DVD. You will need to get a packaging utility to convert this .exe file into an .msi file. Many of them are available for instant download from the Internet. There are some paid, but there are also free. Here is an example from each: MSI Studio (30-day free trial): https://download.freedownloadmanager.org/Windows-PC/MSI-Studio/FREE-4.2.2005.html Exe-to-msi: https://www.exemsi.com/
- The second thing is a creating shared folder on your network so that the software can live on it. You must make sure that each computer has at least read access to this folder and its contents.
- And the last thing you need is a new group policy object associated with the relevant Organization Unit
2. Auto Install Exe File with GPO. Create New Folder
If you already have a ready msi package, let's begin by creating a shared folder on our network. Browse to the location on your network, right-click and select New, then Folder.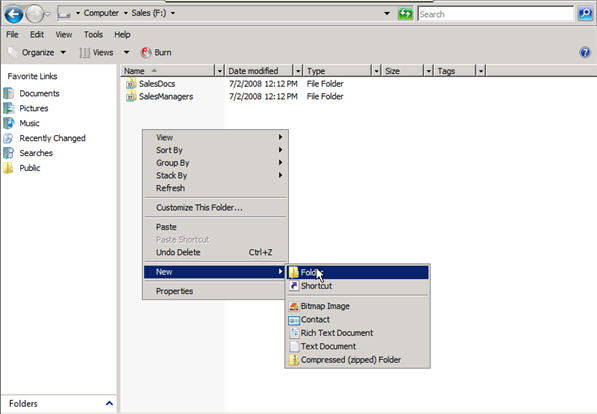 3. Share Folder with Help of Button on the Toolbar
If you need to give the folder name, for example "Software", you need select folder and then click on the Share button on the menu toolbar.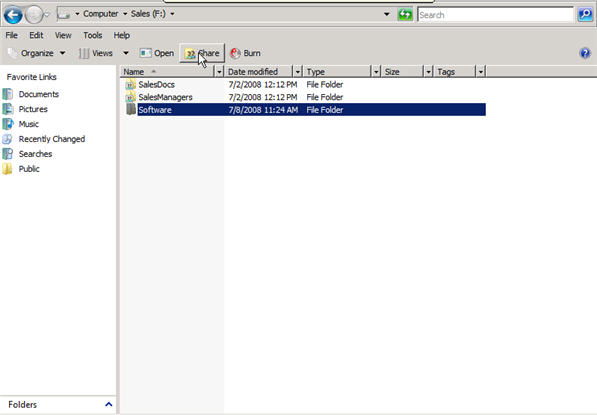 4. Add Read Access to This Folder
As I said, every machine needs to have at least read access to this folder. To do this, type in Everyone and push Enter, or click on the Add button.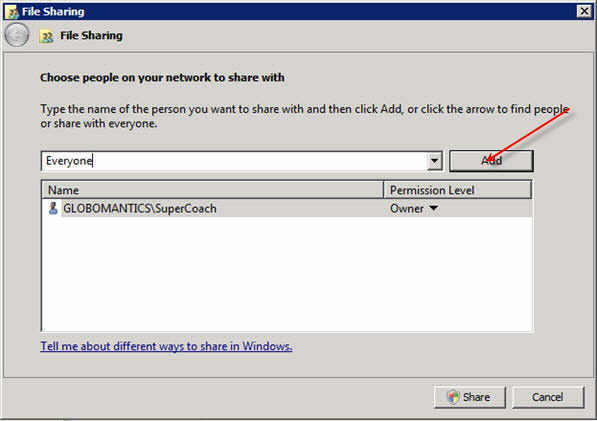 5. Use the Share Button to Give an Access to Our Folder
Finally, make sure that the Permission Level is Reader and click the Share button.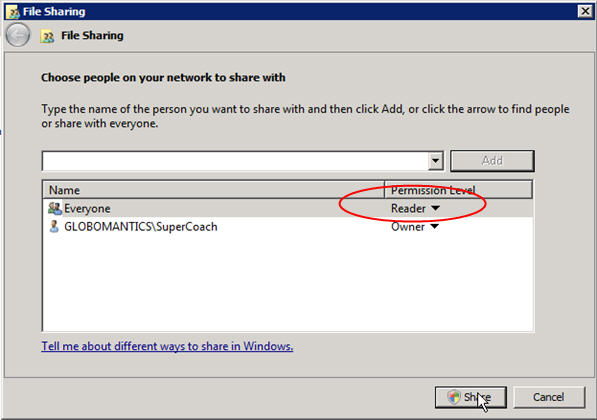 6. Remember the Location of This Shared Folder
Be sure to remember or write down the path to the shared folder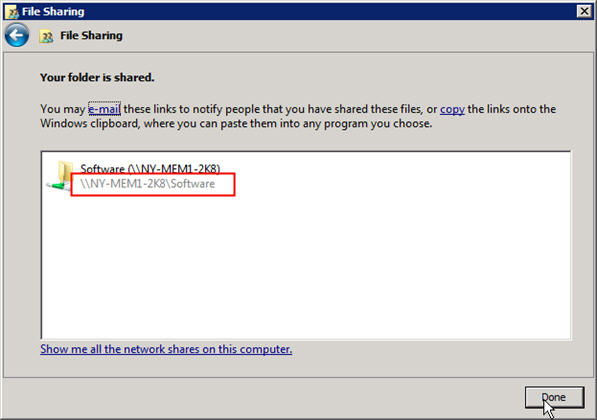 7. Create a New Folder for Our Installation Files
Double click on the Shared Folder and once again perform the steps to create a new folder. Now name the folder with a name specific to the software you are going to install. We are going to call it "Foxit".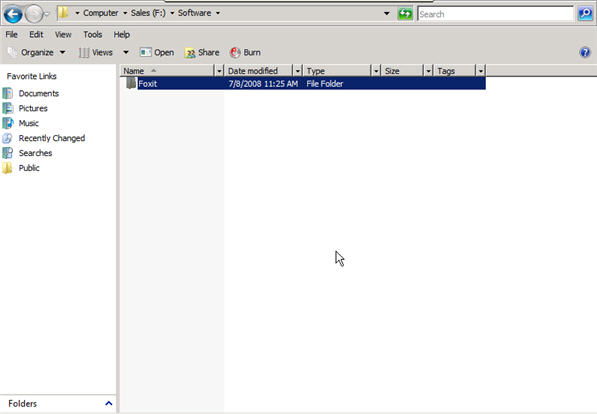 8. Paste The .Msi File into Created Directory
Double click on the new folder and copy and paste the .msi file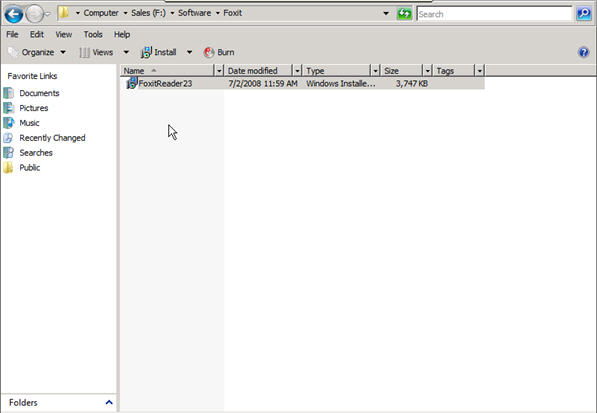 9. Switch to Our Domain Controller (Dc1)
Follow these steps please:
- Switch to our DC1 server. Then open Server Manager.
- Point to the Organizational Unit where the new Group Policy Object will reside.
- Go ahead and expand Features, then Group Policy Management, and then your Forest.
- Then expand Domains and then the domain in which you want to create the GPO.
- Once you are in the correct domain, expand the Organizational Unit.
- Since we want the software to be installed on every single computer, we are going to create the Group Policy Object.
- Go ahead and click on that OU.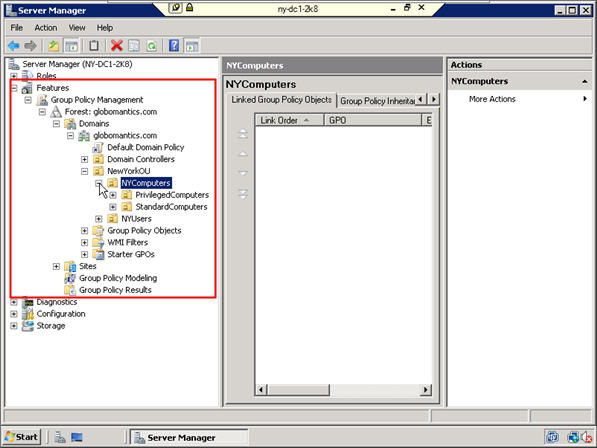 10. In Context Menu Choose and Select Create a GPO in This Domain
To create a new GPO, right-click on the appropriate Organization Unit and select Create a GPO in this domain, and Link it here...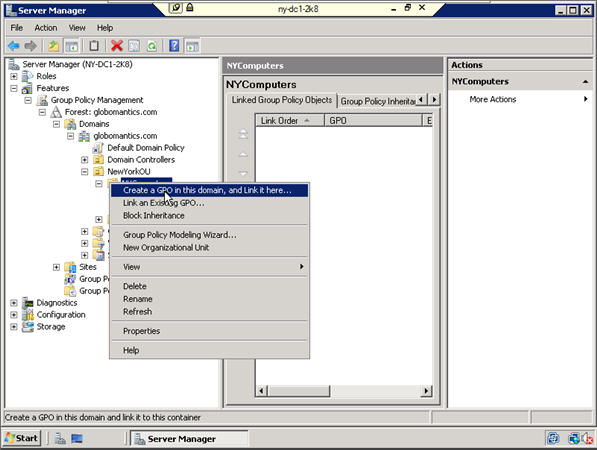 11. Think up a Name for GPO
In the dialog box that appears name your new GPO and hit OK.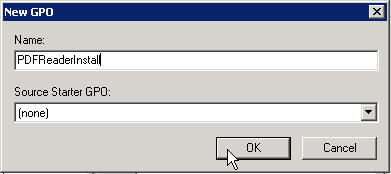 12. Make Sure the New GPO Was Created
Go ahead and expand the Group Policy Objects. You should see your GPO listed there. That GPO is now being linked to our NYComputers OU.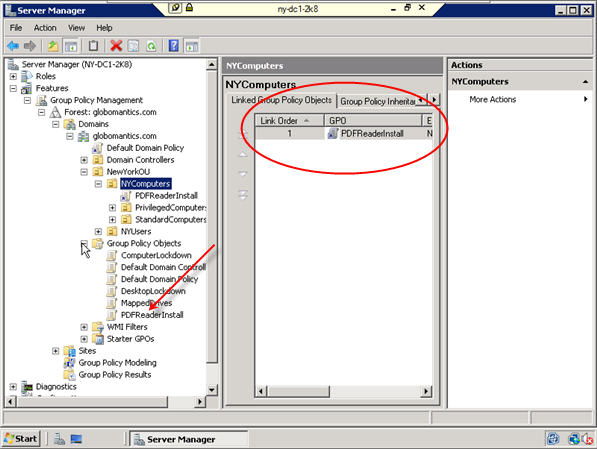 13. Choose Edit in GPO Context Menu
Select and then right click on the GPO under the Organization Unit. Then select Edit.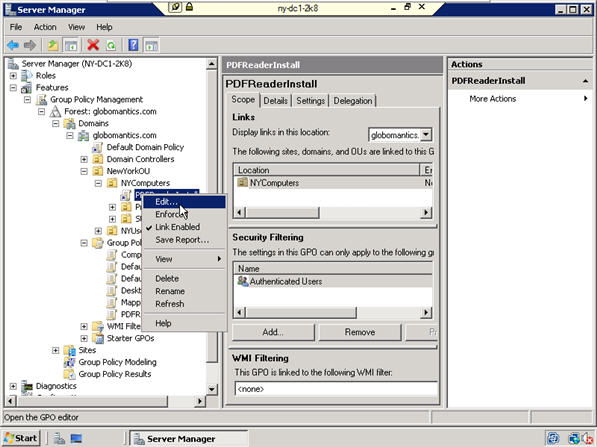 14. Select Software Installation in the Suitable Node
Go ahead and expand Computer Configuration, then Policies, and then Software Settings. Next click on and select Software Installation.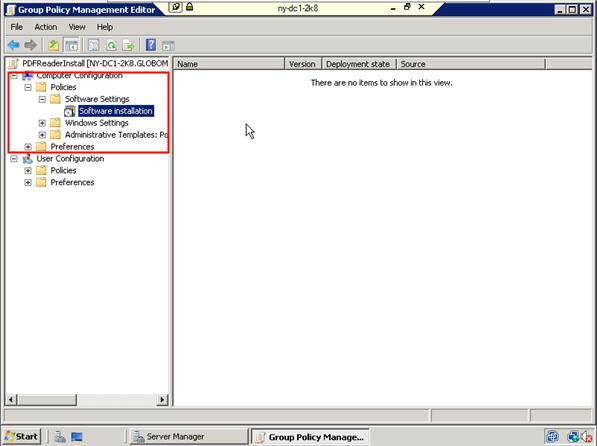 15. Now Create New Package Again
Right click on the right side of the Software Installation, select New and then click on Package.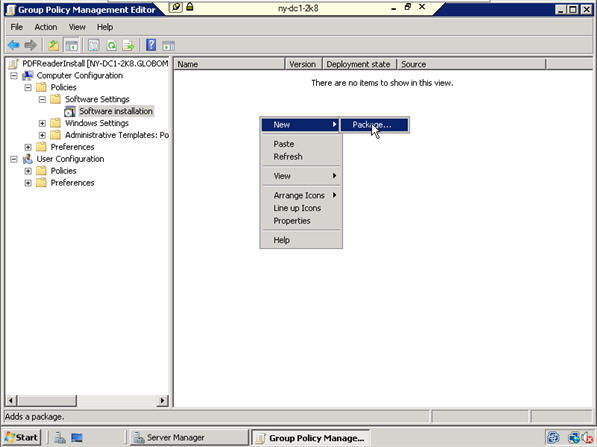 16. Navigate to the Folder Where Your Software .Msi File Is Located
Browse to the location where your .msi file exists. Once you have found it, double click on the file or select it and then click on the Open button.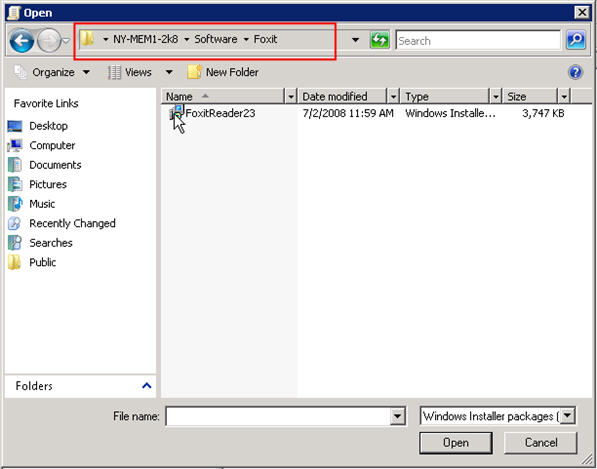 17. Then Choose Deployment Method in the Dialog Window
Select item Assigned from the list that appears and click OK.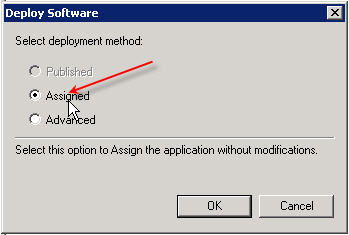 18. Don't Forget to Start Updating the Group Policy Object
To do this, open a command line on the domain controller and enter gpupdate / force. Once the update ran through you can go to one of your clients and restart the machine. Keep in mind that in order for the software to be installed on a computer, you will need to do a hard reboot.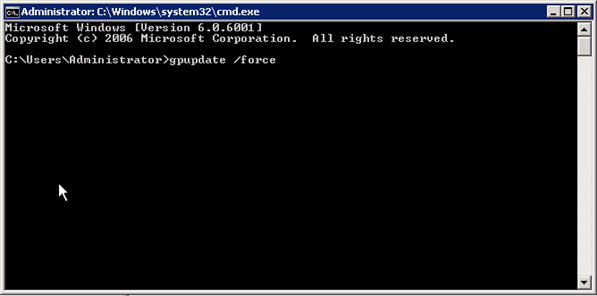 Consider using Action1 to deploy software remotely if:
- You need to perform this action on multiple (hundreds or even thousands) computers simultaneously.
- You have remote employees with computers not connected to your corporate network at all times.
Action1 is a cloud-based platform for patch management, software deployment, software/hardware inventory, endpoint management and endpoint configuration reporting. It is free with basic functionality.
Fully functional free edition for up to 10 endpoints with no expiration date. More details >
Relevant How To Articles and Action1 Features: