Remote Monitoring & Management
For Internal IT and MSP Businesses
Action1 RMM delivers a comprehensive suite of remote management functionality in a single cloud-based platform. With Action1 cloud RMM software, internal IT teams and MSPs can efficiently support the modern in-office, remote, or hybrid workforce from virtually anywhere in the world.
Discover how this innovative solution makes it easy to enable high user productivity, ensure security and compliance, and optimize IT workloads.
Trusted by Thousands of Clients Globally
Patch Management
Automatically deploy Windows and third-party patches and detect missing updates to streamline maintenance and enhance security across all workstations and servers.
Software Deployment
Manage software distribution and schedule rollout of updates centrally. Optimize distribution with a built-in cloud app store and software inventory tools.
Remote Access
Troubleshoot issues and support remote users right from your web browser — without any additional integrations, client software, firewalls, or VPNs.
IT Asset Inventory
Gain complete visibility into your software and hardware assets: Store data at your fingertips and quickly run reports on health, processes, and configurations.
Unattended Access
Perform maintenance and manage applications on remote devices, even when the user is unavailable without using 3rd party solutions.
Endpoint Management
Run commands, custom scripts, PowerShell scripts, reboot computers and restart services remotely directly from Action1 app.
Reports and Alerts
Configure reports and alerts to monitor endpoint security, identify unsecured file shares, control USB and portable media usage, and more.
RESTful API
Supercharge IT team efficiency and ensure consistent processes by integrating the entire set of Action1 features with your custom applications and third-party solutions.
Top Rated on Leading Software Review Sites
Get Started with Action1 RMM Solution
See for yourself how easy it can be to remotely manage and monitor all of your endpoints. Start your free two-week trial now.
 No credit card required
 Free forever for up to 50 endpoints.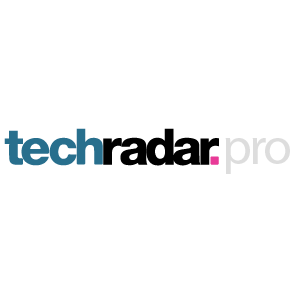 A comprehensive cloud-based endpoint manager with a stack of powerful features, any one of which could justify installing the service all on its own. If you're responsible for a bunch of remote PCs, go check it out immediately.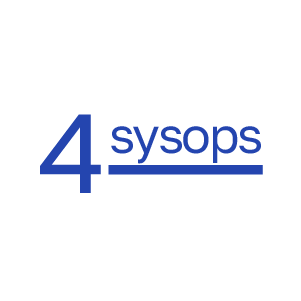 The new features added to the Action1 platform are compelling and help to round out the overall solution it offers. Managing Windows updates and third-party software patching can be challenging, even for on-premises solutions. Action1 delivers a much-needed set of features for businesses struggling to meet the challenge of maintaining remote endpoints and continues to grow more powerful with each new iteration.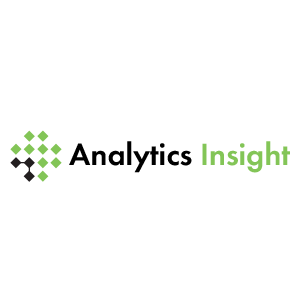 Action1 pushes the last frontier of cloud adoption away from where it is currently. Action's patch management, secure remote management and other features are changing the way organizations approach their endpoint security management needs.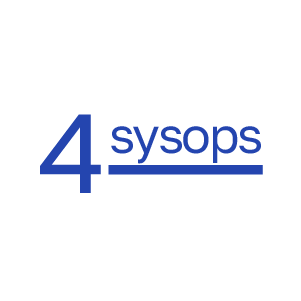 Action1's approach is novel, fast, and accurate. It has all the features one might need when it comes to remote administration and endpoint management. Installing Action1 was easy;it took me less than five minutes to get started. The ability to query in natural language makes Action1 incredibly intuitive—even for vague questions,you will get answers. Another feature I enjoyed was the real-time alerts that provide insights into the overall organization.
Why IT Pros Сhoose Action1 RMM Tool
Cloud-Native IT Management
Action1 is not just cloud-based; it's cloud-native, so it takes full advantage of the distributed, scalable, and flexible nature of cloud technologies. Moreover, the platform includes all the functionality required to optimize remote endpoint management, so IT teams can maximize their efficiency while keeping users productive, promptly mitigating risks, and ensuring compliance.
Effortless Scalability
Expanding the set of managed endpoints requires no additional deployment, client installation, or maintenance. As a result, internal IT teams can quickly scale IT infrastructures to meet the needs of their remote, office-based, or hybrid workforce, and MSPs can expand their customer base without hesitations.
Regular Product Updates
Brand new sets of features and substantial product improvements are added with every service update that happens quarterly. Driven by vision and customers' feedback, we continuously develop our product to meet the needs and expectations of our users. We value and appreciate when our users share ideas and wishes for Action1 RMM platform development and feature incorporation.
Minimal Learning Curve
Built on a flexible cloud architecture, Action1 simple to implement, and expanding the managed endpoint network requires no additional deployment, client installation, or maintenance. The Action1 RMM tool set is so easy to master that new IT hires can become proficient in minutes or hours—instead of having to spend weeks in expensive training on multiple stand-alone products.
Affordable Licensing Options
No more battles over IT security budgets — our license structure is plain and simple. We do not resell third-party products or upsell platform features, so you will never be surprised by additional charges. US$1 per managed endpoint per month gets you the entire suite of Action1 RMM tools.
 Small businesses get a free ride on us! Action1 RMM is free forever for up to 50 endpoints, with no functionality restrictions, ads, or hidden upsells.
Cost Saving
Swapping out expensive legacy solutions for the lightweight Action1 cloud platform slashes both capital and operating expenses, including hardware purchases, maintenance, IT workload, and support staff mileage. Moreover, effective remote management maximizes business productivity while reducing the risk of costly security breaches and compliance violations
Get Started with Action1 RMM Solution
See for yourself how easy it can be to remotely manage and monitor all of your endpoints. Start your free two-week trial now.
 No credit card required
 Free forever for up to 50 endpoints.
"Thanks to Action1 RMM, we have improved the productivity of our remote workforce, ensured the security of remote operations and provided the best customer service ever — despite the rapid transformation our company had to undergo due to COVID-19".
Joel Garcia, Chief Technology Officer at AllCode
"Action1 RMM is a great enabler to our business. It streamlines our IT management routine and empowers our technicians to do their job faster and better, ensuring best-in-class service for our customers. With Action1 RMM, I am confident that we can keep our customers' remote devices properly updated and patched, troubleshoot any problem that users experience, and provide high-quality support. Connections are stable and reliable, and we can scale Action1 RMM up as much as we need".
Mario Domeniconi, Chief Technology Officer at Netability
"Action1 RMM has become a game-changer for me. It makes doing my job so much easier — enabling us to manage our endpoints from the cloud, get visibility, install software, deploy patches — and to maintain security as a result. I do not need to visit machines anymore; I can take care of them from anywhere. Plus, it is a cost-effective product that saves us several thousand dollars a year, since we do not have to purchase imaging solutions. It fully meets the needs of our educational institution, and I encourage other school districts to try this software."
Lenny Libitz, Chief Technology Officer at South Bound Brook School District
"Action1 RMM fully meets my needs in patch management and enables me to provide our remote employees with office-quality IT support, while being an affordable solution. In addition, since the platform is continuously expanding and improving, I am always discovering new useful features that empower me to improve remote monitoring and management in the organization even further".
Chris Delez, Information Systems & Building Manager, Area Agency on Aging of Broward County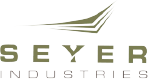 "Because I can quickly roll out updates to address critical vulnerabilities on all machines at once, our environment is much secure.  Plus, Action1 RMM  saves us both time and money.  First, it enables us to manage updates and software across all our endpoints far more efficiently. Second, its built-in remote desktop empowers us to provide our users with IT support, which saves us $10,000 a year as we do not have to purchase an additional remote support platform".
Jeremy Campbell, IT Manager at Seyer Industries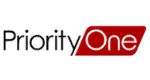 "Action1 RMM empowers us to increase operational efficiency dramatically by streamlining our remote IT management. The elements we love most in Action1 RMM are the power of scripting, the ability to add or remove software remotely, and the software inventory reporting."
Jon Abbott, CEO at Priority One