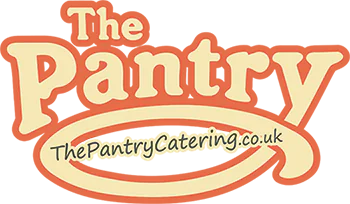 Company
The Pantry Catering is a family business based in Middlesex providing the highest-quality food to schools, offices, corporate events and private functions in the United Kingdom.
Location
Uxbridge, United Kingdom
Website
The Challenge
As The Pantry Catering's business expanded, the number of PCs the IT team needed to manage and secure increased. As a result, Peter Boden, IT Manager at The Pantry Catering, was finding it more and more challenging to efficiently deploy software to those machines and keep them properly updated and patched. Accordingly, he began looking for a comprehensive platform to help with those critical tasks. "I wanted a solution that would streamline my daily IT routine," explains Peter. "And it had to be really easy to use and effective, because I do not have a large team or a lot of free time to configure a complex tool and learn how to use it."
The Action1 Solution
After evaluating several products, Peter chose Action1. He was particularly impressed with it's easy implementation and quick learning curve.
The Benefits
Quick time to value. Peter was able to make the use of the product from the very first day. "I installed the agents on my machines, had a brief remote session with Action1's excellent support team to clarify some settings, and I was up and running," says Peter. "As the only person in our IT department and having to wear multiple hats; I appreciate how streamlined and fast everything is with Action1."
Convenient and effective patch management. Action1 empowered Peter to quickly establish a robust patch management process for both OS software and third-party applications. From a single pane of glass, he can quickly customize policies to automatically deploy updates for different types of software based on his organization's needs — for example, twice a week for Microsoft updates. Moreover, the updates can be scheduled for overnight hours to minimize impact on the business.
"

Action1 saves me many hours as now I do not have to deploy updates manually.

Peter Boden, IT Manager at The Pantry Catering
Automated software deployment. With Action1, Peter can seamlessly push out required applications to corporate devices and easily manage updates for them. "I appreciate that Action1's built-in App Store allows me to deploy most common software packages — as well as to create custom packages based on my organization's unique needs," says Peter. "I use this excellent product constantly right across the business to deploy applications to new builds and images."