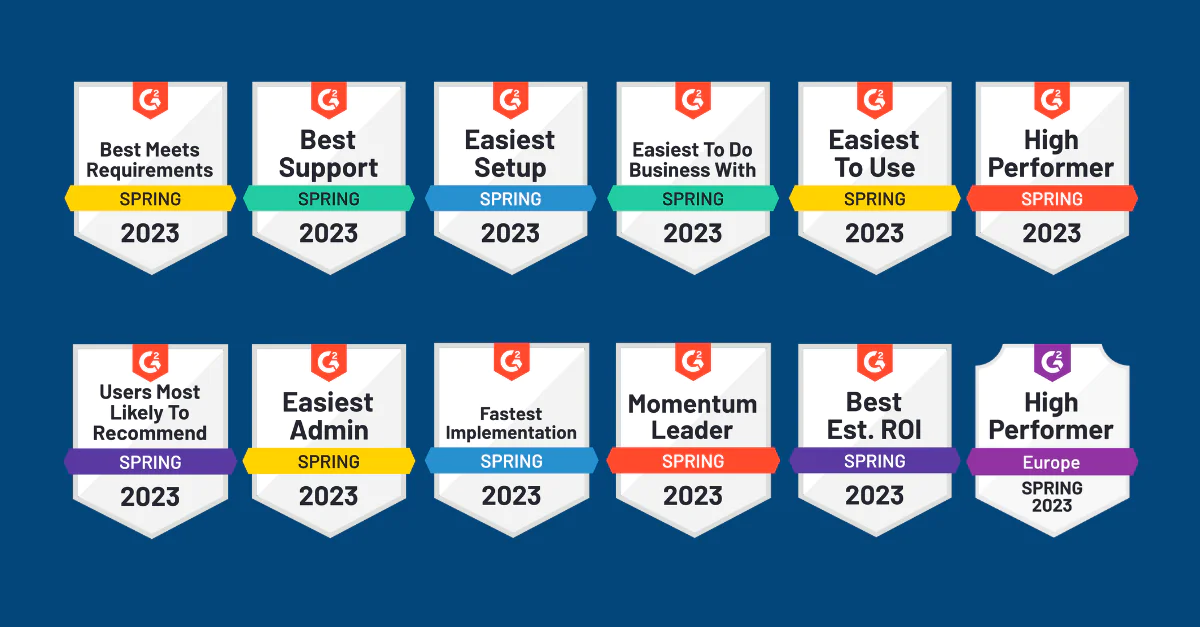 Action1, a leading risk-based patch management platform for distributed networks, has accomplished an extraordinary feat, becoming the Momentum Leader in the Momentum Grid® for Patch Management by G2, the world's largest and most trusted software marketplace. The Momentum Grid® identifies products that are on a high growth trajectory, based on user satisfaction scores, employee growth, and digital presence.
In addition, Action1 is proud to announce that it has received an impressive 63 badges in the 2023 Spring G2 reports in various categories, including Patch Management, RMM, Endpoint Management, Remote Desktop, and Remote Support. These badges are based on feedback from verified users and demonstrate our unwavering commitment to providing high-quality products and services that meet the ever-changing needs of our users.
Trusted by thousands of global enterprises, Action1 is a single solution that helps discover, prioritize, and remediate vulnerabilities to prevent security breaches and ransomware attacks. Our platform automates the patching of third-party software and operating systems, ensuring continuous patch compliance and security vulnerability remediation.
We are particularly proud of the 11 badges we received in the patch management category. Unlike other patch management tools, Action1 implements a reliable and consistent patch management process, regardless of the location of your endpoints. Our platform automates the entire software update process, from scanning your network for missing updates to installing patch updates to multiple endpoints in minutes and reporting on compliance status.
Action1 customers choose us for many reasons, including:
Patching without VPN: Action1 cloud-native platform lets you patch remote and onsite endpoints without a company network, domain, or VPN, saving time and simplifying the process.
User-friendliness: Action1 platform is free of legacy tech and clunky integrations, so you can start getting value from day one and easily patch your endpoints.
No bandwidth issues: Action1 P2P patch distribution delivers software updates faster, ensuring critical applications' network availability and avoiding bandwidth problems.
Remote troubleshooting: Customers can troubleshoot issues worldwide without additional remote access tools or agent installation.
Offline device patching: Action1 platform automatically installs OS and application patches when offline endpoints go online, improving patch success rates.
The 63 badges received by Action1 in the G2 Spring 2023 Reports showcase our dedication to delivering top-notch products and services that meet our customers' needs. With our risk-based patch management platform and comprehensive endpoint management solutions, Action1 is well-equipped to assist organizations of all sizes and industries in enhancing their security posture and reducing the risk of cyber attacks.
Learn more about Action1 ranking and scores in the G2 Spring 2023 Reports.