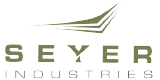 Company
Seyer Industries specializes in the development, manufacturing and assembly of complex aerospace equipment and maritime components. In-house capabilities include not just machining but welding, assembly, painting, chemical processing and more, enabling the company to deliver turnkey solutions to its customers.
Headquarters
St. Peters, Missouri, United States
Website
The Challenge
When the COVID-19 pandemic hit, many of Seyer's 250 employees went remote, and the IT department needed a better way to update the Windows operating systems and third-party software on both remote and office-based endpoints. Managing those updates manually was taking up 30% of their time — substantial overhead for a small team of two people who were already crunched for time. Even more important, the manual process increased the risk that some updates would not get applied in a timely fashion, if at all, making the company vulnerable to security incidents and compliance violations, even as remote workers returned to the office.
"With important updates for critical software coming out every couple of months, I quickly realized that trying to keep all machines up to date manually was just not going to happen," says Jeremy Campbell, IT Manager at Seyer Industries. Therefore, the IT team began looking for a solution that would streamline and automate the update process across all the company's remote and in-office endpoints.
The Action1 Solution
From the beginning, Jeremy and his team ruled out Microsoft Windows Server Update Services due to its complexity. As they reviewed third-party software deployment and RMM solutions, they discovered many of them were also quite complex, requiring sophisticated coding and scripting to roll out updates, followed by hours of troubleshooting. In addition, most of the cloud-based solutions offered only limited functionality, and while their on-premises versions tended to be more comprehensive, they were prohibitively expensive.
The exception was Action1. Jeremy chose it because it proved to be an all-in-one cloud-based solution that is easy to use and does not require anything to be installed locally. Moreover, it provides him with valuable extra capabilities he was not expecting to get, such as easy remote support via the integrated remote desktop.
The Benefits
Automation of routine tasks. Action1 enabled the IT team at Seyer Industries to streamline updates and software management across both remote and office-based endpoints. In a few clicks, they can roll out updates to Windows, as well as to third-party software like Google Chrome. They can also seamlessly remove any update that turns out to be problematic. If they want to remove a particular piece of software, they can easily check the IT asset inventory to determine which computers have it and run the removal process on them. As a result, the company has been able to enhance security while reducing IT costs and freeing up the IT team to focus on other priorities.
Efficient patch management. Action1 shows Jeremy all available updates, categorized by security risk, so he can easily prioritize patching the most critical vulnerabilities and then proceed to the rest. If he decides that a particular update is problematic or unnecessary, he simply declines it and it does not get installed.
"

With Action1, we were able to solve a lot of problems that would keep me up at night. It has provided me with peace of mind, as I know that I'm able to quickly roll out updates to everybody's computers to address critical vulnerabilities.

Jeremy Campbell, IT Manager at Seyer Industries
Remote desktop: unexpected savings. Action1's built-in remote desktop empowers the IT team to deliver high-quality support for both remote and in-office users. In fact, the feature slashed the time required to access remote computers from 20 minutes to just 1 minute — while eliminating the need to purchase additional costly remote support software. "Without remote desktop, providing our remote employees with IT support was difficult. Even with us providing instructions over the phone, they often struggled to install the remote viewing software we needed in place to help them. As a result, we were considering purchasing a remote support platform that would have cost us $10,000 dollars a year," says Jeremy. "Then we found Action1, and were surprised to find out that, in addition to all the functionality we were looking for, it also includes remote desktop as a built-in feature. That added huge value to our investment."