How to Enable Remote Desktop Connection in Windows 10
Author: Peter Barnett Date: Dec 27, 2019
How to enable remote desktop in Windows 10 - consider the question of one of the most useful, but rarely used functions in the operating system. The essence of its work comes down to one thing - the ability to control someone else's computer using its controls. In fact, the user does the usual actions, only on the screen he displays the interface of another person.

It is important to note that interaction with different computers is possible only if they are on the same local network or connected to the same Internet. There are many applications, such as Team Viewer, that offer how to connect a remote desktop in Windows 10, but the beauty of it is that connections can be made using built-in tools. It even works on mobile OS, for example, Windows 10 Mobile or Android.

Today in the article I want to touch on the issue of remote inclusion of RDP, also known as remote desktop. Everyone at least once used this irreplaceable feature, and someone uses it for administration on a daily basis.

By default, on Windows server platforms, remote control (WinRM) is enabled, but the remote desktop feature is disabled, and on the desktop version, both functions are disabled by default, therefore, to perform the procedure described below, you will have to enable WinRM on the desktop first. So lets see how to enable RDP

Fully functional for 10 endpoints, never expires. More details >
The First Step Is IP Configuration and Management
First of all, you need to know that in order to connect to the remote desktop in Windows 10 you need to use the IP address of the computer. It can be static or dynamic. The first is preferable because it gives one address for all the time. In the case of dynamic, IP changes every time you restart the computer. Thus, working with a remote computer will not work. To solve the problem, you need to open the control panel, go to the "Network and Sharing Center" and open the current connection window.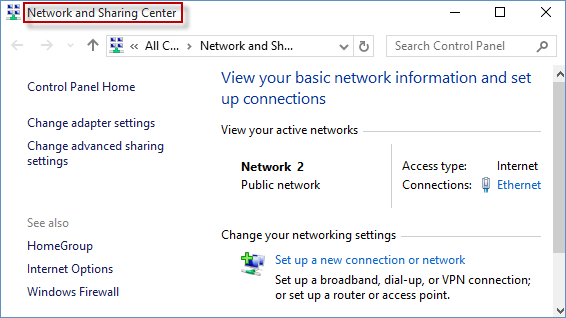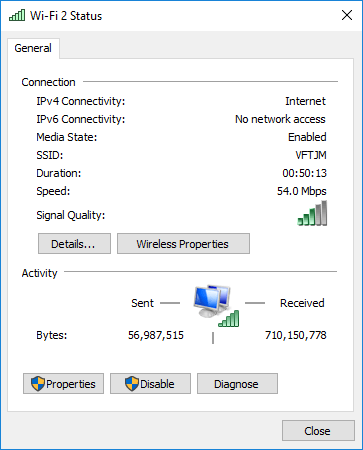 Clicking on "Details" to record information about:
IP address;
Subnet mask;
Main gate;
DNS server.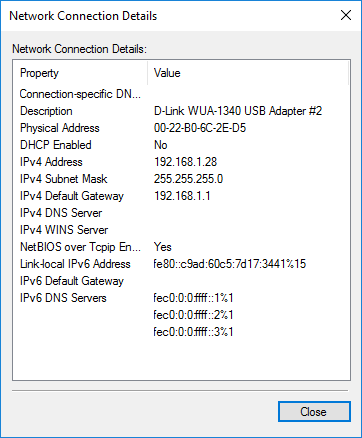 Then the "Information" window can be closed and go to "Properties". There, Internet Protocol Version 4 (TCP / IPv4) is selected and all recorded data is entered.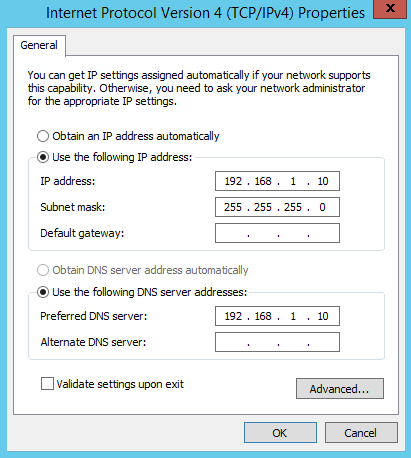 Enabling Access and Adding Users
If your IP is static, you can skip all the previous paragraph. Next, you need to enable the resolution - this is a kind of remote desktop setup for Windows 10. To do this, go to the "System" item in the Control Panel (Windows + Pause). On the left in the menu you need to select "Remote Settings".
Now you need to put all the checkboxes in front of items that start with "Allow ..." In fact, a computer with Windows 10 is ready to work with remote desktops via the Internet.
But here, in this window, you need to click on the "Select Users" command and specify the names of computers, you can even have several users from whom you plan to access this PC or vice versa. You can find this name in the same system properties (Win + Pause).
An important feature of working with a remote computer is the need to set a password. Without this, you will find that the remote desktop in Windows 10 does not work. It is configured in the Control Panel, in the item "User Accounts".
Remote Desktop Connection in Windows 10
After these preparatory stages, you can proceed to how to enable the remote desktop in Windows 10. To do this, you need to enter "remote" in the search and open the "Remote desktop connection" shortcut.
Here you will need to enter the IP address of the remote computer to which you want to connect, and then - his name and password. In the same window, additional connection options are configured. This is all you need to know how to create remote access.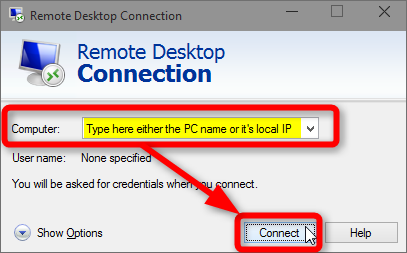 If you get an error related to checking your PC, certificates or access to a remote desktop, you can skip it and click "Connect anyway" if you are sure that your PC is safe.
But do not worry. Even in the process of managing other people's computers, after switching on, any parameter can be configured. This is done using the extra menus. And in the upper part of the window there is always the IP address to which the computer is currently connected, which is very useful if several remote desktops are managed at once.
Consider using Action1 to enable Remote Desktop if:
- You need to perform this action on multiple (hundreds or even thousands) computers simultaneously.
- You have remote employees with computers not connected to your corporate network at all times.
Action1 is a cloud-based platform for patch management, software deployment, software/hardware inventory, endpoint management and endpoint configuration reporting. It is free with basic functionality.
Fully functional free edition for up to 10 endpoints with no expiration date. More details >
Relevant How To Articles and Action1 Features: