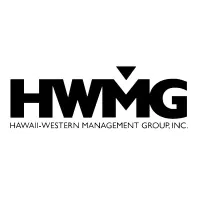 Organization
HWMG is one of Hawaii's largest health insurance management service companies offering a wide range of client support, administrative services, provider access and network leasing that can be customized to meet client health plan needs.
Headquarters
Honolulu, HI
Website
The Challenge
Since the COVID-19 pandemic, approximately 30% of the workforce at Hawaii-Western Management Group (HWMG) has transitioned to permanent remote work. The company's IT department, comprised of five people, has faced challenges in managing security updates for remote endpoints. The manual approach used by the team for remote endpoint management and IT support has proven to be ineffective and time-consuming.
"We adopted a strategy involving thin clients and VPN access, but it failed to offer us adequate control over patch deployment, nor did it grant us visibility into our software and updates," explains William Chen, Director of Information Systems at HWMG. "Given our regulatory context, this posed a significant concern, especially as we undergo vulnerability assessments every two years."
HWMG, like any organization handling health data in the US, is subject to HIPAA regulations. This mandates that any health-related information be secured and protected to the best extent possible. Maintaining software updates to address security vulnerabilities and protect the organization from threats like ransomware is a key component of these regulations.
To enhance security and improve IT productivity, the team began searching for a tool that could provide management capabilities for software maintenance and updates, remote control for troubleshooting, and work effectively with remote endpoints.
The Action1 Solution
After evaluating several endpoint management solutions, including NinjaOne, William chose Action1 due to its ease of use, cost-effectiveness, and powerful patching capabilities.
The Benefits
Enhanced security and ongoing compliance. With Action1, William and his team established a comprehensive patch management program covering all endpoints and addressing vulnerabilities in both the operating system (OS) and third-party applications such as Chrome and Adobe. The ease of use of Action1's patching capabilities streamlined update deployment, saving them 8 hours weekly. Additionally, Action1's reporting has been invaluable in providing visibility to establish a patching strategy aligned with their organization's needs. "Software and hardware inventory reports help us prioritize which machines to patch first and which ones to address next," says William. "With these powerful Action1 capabilities, we have confidence in HIPAA reviews and vulnerability scanning," he adds.
"

Action1 saves us 8 hours weekly on patching, helping us ensure security updates are on time and boosting our HIPAA compliance.

William Chen, Director of Information Systems at HWMG.
Streamlined IT support for remote workers. The built-in remote desktop feature proves highly beneficial for troubleshooting, especially when an application error arises on the remote user's machine, such as Outlook acting unpredictably or Excel failing to compute accurately. William's team seamlessly initiates remote access, swiftly diagnosing the issue at hand. This capability enables them to quickly identify problems that remote workers encounter with their devices and take corrective actions through Action1.
Powerful scripting capabilities. William and his team appreciate Action1's ability to push out scripts to endpoints in bulk on a scheduled basis, providing them with greater control. "As part of our disaster recovery strategy, we set up a secondary VPN client for remote users as a backup. Using Action1's PowerShell scripting, we were able to make registry changes and update people's VPN settings behind the scenes—truly a game-changing feature," William explains.