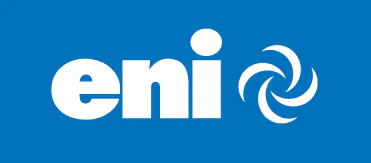 Organization
eni is an employee benefit solutions company offering EAPs, including telehealth, wellness, and health advocacy solutions to employers.
Headquarters
Upstate NY
Website
The Challenge
The IT team at eni faced significant challenges in ensuring that their endpoints remained up to date with critical Windows Updates, security patches and third-party patches. They felt their previous endpoint management tool was unwieldy and had a poor user interface (UI). Furthermore, the tool's remote support feature was unreliable, working less than half of the time. These obstacles made essential IT tasks like patch management and IT support labor-intensive, time-consuming and inefficient. To make matters worse, eni's confidence in their tool was further shaken by knowing that their tool vendor at one point had unfortunately been the victim of a sophisticated cyberattack. This incident raised concerns about the vendor's ability to secure eni's environment. As a company committed to maintaining high cybersecurity standards for the sake of their customers and to comply with SOC2 security compliance audits, eni found the security concerns and delays caused by using an overly complex solution to be unacceptable. Failing to promptly patch their systems would have exposed the company to security vulnerabilities and increased non-compliance risks.
The Action1 Solution
In their search for a more straightforward and intuitive endpoint management solution, eni explored various vendors, including offerings from Kaseya, Managed Engine, Microsoft Intune, and SolarWinds. However, when they discovered Action1, they were immediately drawn to its rich feature set, ease-of-use, powerful patching and reporting capabilities, cost-effectiveness, and intuitive interface. Action1's built-in Remote Support tool, which could handle User Account Control (UAC) settings and Administrator login prompts, proved particularly valuable to eni's Help Desk in support their expansion of remote users.
The Benefits
Improved security. Action1 provided eni with complete control over the update deployment process, ensuring prompt installation of all security updates. This enhanced the security of their environment and improved protection against threats like ransomware. Keith Sawyer, Sr. System Administrator at eni, states, "We use Action1 for Windows desktop and server patching, as well as managing third-party updates. I really like the ability to manually approve and push critical patches on the fly. Overall, Action1 is indispensable for securing our endpoints."
"

Action1 has become an indispensable tool for us as it helps ensure security, streamline IT support, and saves us a minimum (5) help desk hours per technician, per month.

Keith Sawyer, Sr. System Administrator at eni
Ongoing compliance.
Action1's patch management and reporting capabilities helped eni continue to meet compliance requirements, including SOC2 audits. This helped eliminate any risk of compliance failure and ensured eni's ongoing adherence to industry standards.
Greater IT support. Action1's built-in Remote Access feature enabled eni to effectively assist their remote users. The ability to handle UAC and Administrator login prompts proved invaluable, allowing eni to ship laptops to users and configure them remotely. Keith adds, "We particularly like Action1's ease of use and reliability for remote desktop support. The highlight for our Help Desk is that Action1's Remote Support tool works 100% of the time, hasn't failed once. The remote support tool helped us streamline our remote support processes and achieve significant time savings. End result – users that were less frustrated and more productive in their day-to-day computer use."