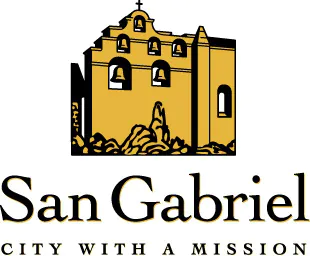 Organization
Government agency responsible for a range of vital services for people and businesses in the city of San Gabriel.
Location
San Gabriel, CA, USA
Website
The Challenge
The city of San Gabriel has about 300 employees. The IT department consists of three people who cover everything from basic desktop support to server and network security. However, keeping all endpoints up to date with the latest security patches — a vital task for cybersecurity — was proving difficult. The tool the IT team was using, WSUS, provided no way for them to control patches nor to obtain visibility into endpoints, which increased the risk of dangerous vulnerabilities going unnoticed and unpatched.
"Since we are a government agency, security is a big issue for us. We are mandated by federal laws to ensure security, including some security for the police and fire departments," explains David Tsuen, IT Manager for the city of San Gabriel. To minimize security risks and ensure high system performance, the IT team started looking for a more efficient patch management solution. Because the organization was shifting to a remote work model, the tool needed to work equally well regardless of device location.
In parallel, the IT team was also considering purchasing a remote support tool, since driving to various locations to troubleshoot issues with devices was taking far too much of their time. With more employees starting to work remotely, the need for a remote support tool became urgent.
The Action1 Solution
The city's IT team tested several solutions, including ManageEngine and Syxsense, but chose Action1. All the other tools were too expensive, overloaded with features, and complex to manage. "We want easy patch management software that we won't have to babysit," says David. "Action1 addresses our requirements perfectly — it handles patch management easily and very well." Moreover, the IT team was thrilled to discover that Action1 includes a built-in remote desktop, eliminating the need to purchase, deploy, learn, and maintain a separate remote support tool.
The Benefits
Strong security and reliable patch management. David especially appreciates that Action1 provides customizable scheduling and grouping features that enable him to granularly control the patching process. For example, he can easily schedule the order in which services are patched to avoid business disruptions. In addition, he can test patches on a non-critical group first and then roll them out to critical groups. "Action1 helps us mitigate security risks in a very cost-effective way," says David. "The price is very nominal compared to the time we wasted with legacy approaches to patching. I'd say the ROI is phenomenal for us."
"
Action1 makes me confident that my machines are fully patched.
David Tsuen, IT Manager for the City of San Gabriel  
Faster IT support. The IT team uses Action1 remote desktop daily. Unlike the Windows Remote Desktop they used previously, Action1 shows them the pop-ups asking for administrative rights when they connect to a remote workstation, enabling them to provide comprehensive IT support. "With Action1, we decreased the time to resolve an IT support request from 55 minutes to 5 minutes since we no longer have to drive to the location, which saves us 25 hours per week," says David. "As a result, we can focus on more high-level projects. It also eliminated the need to pay for a separate remote support platform."
Complete visibility into endpoints. Moreover, David appreciates that Action1 instant reporting gives him complete visibility into endpoints, which is critical for maintenance and troubleshooting. "For example, when we were moving from one anti-virus software to another, I used the reporting to find the machines that were still missing the new application," explains David.