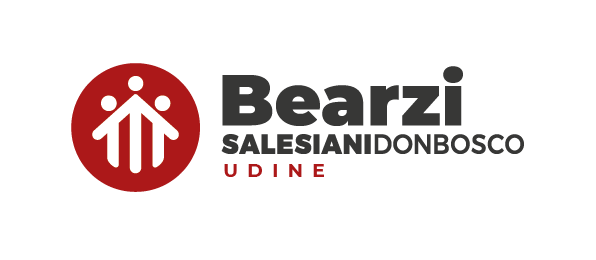 Organization
Bearzi Salesian Institute is an educational organization based in Udine, Italy, that includes a primary school, secondary school, technical institute and training center.
Location
Udine, Italy
Website
bearzi.it
The Challenge
Bearzi Institute relies on some 160 laptops and other machines for instructional purposes. When the COVID-19 pandemic hit and the school switched to remote learning, teachers took these devices home, which made it challenging for the IT team to effectively manage the devices and provide users with remote assistance.
"When teachers took most of our managed machines to their homes, our Group Policy-based approach to endpoint management stopped working, and we started looking for a modern tool to manage our endpoints efficiently," says Fabio Burco, Head of IT Office at Bearzi Institute. "Lack of such a solution would mean leaving our teachers without proper IT support and wasting dozens of hours running scripts manually."
The Action1 Solution
After evaluating several remote management and monitoring tools, the IT team chose Action1 for two main reasons. First, the platform's ease of deployment and short learning curve delivered quick time to value. "We signed up, installed the agents, and were up and running within minutes," says Fabio.
Second, the platform was very cost effective — the IT team was able to deploy and try the solution on a significant number of endpoints for free before implementing it company-wide.
The Benefits
Cloud-native RMM. With Action1, the IT team at Bearzi institution can manage all their endpoints — inside or outside of the corporate network — remotely, using any device with a browser. Moreover, from a single interface, they can perform a wide range of IT tasks, from keeping the devices up to date to providing users with high–quality IT support.
Streamlined remote maintenance. With Action1, the IT team can closely monitor all managed endpoints to maintain strong performance. For example, they can receive alerts if a device is running low on disk space. Moreover, they use the solution's powerful scripting capabilities to streamline multiple IT tasks. "For example, we leveraged Action1 to remotely deploy HP Client Management Script Library (CMSL) on our laptops, and then used the platform's scripting capabilities to change the boot logo and set the firmware password on the laptops using the newly installed software," explains Fabio.
"

Thanks to Action1, we save 2 work-weeks per year at a minimum, and we are probably underestimating the time savings. In addition, we avoid the expense of having to replace machines because now we can keep careful track of all our IT assets.

Fabio Burco, Head of IT Office at Bearzi Institute
Built-in remote desktop. The IT team particularly appreciates that Action1 enables them to remotely connect to users' endpoints and troubleshoots issues — without requiring any action from the users themselves. "Previously, we used Microsoft Quick Assist, which users had to install and required us to spend time on phone calls and remote desktop sessions with users," says Fabio. "Connecting via Action1, we can ensure quick and high-quality help to our users without requiring any effort from their side no matter where they are located."