2023 State of Vulnerability Remediation Report
This report analyzes the current state of vulnerability management in organizations, identifies barriers to successful remediation, sheds light on security incidents and root causes, and provides recommendations to improve cybersecurity posture.
Based on a survey of 804 IT and IT security professionals from North America, Europe, and Asia-Pacific (APAC) region.
47%
of breaches organizations experienced over the past 12 months resulted from known security vulnerabilities.
54%
of breach victims had their data encrypted by ransomware.
40%
of organizations take more than a month to remediate known vulnerabilities (within this group, 24% require more than three months).
Over 20%
of endpoints remain continuously unpatched due to laptop shutdowns or update errors.
Top threat
to building cyber resilience is the lack of support for cybersecurity initiatives from the executive team, according to the respondents.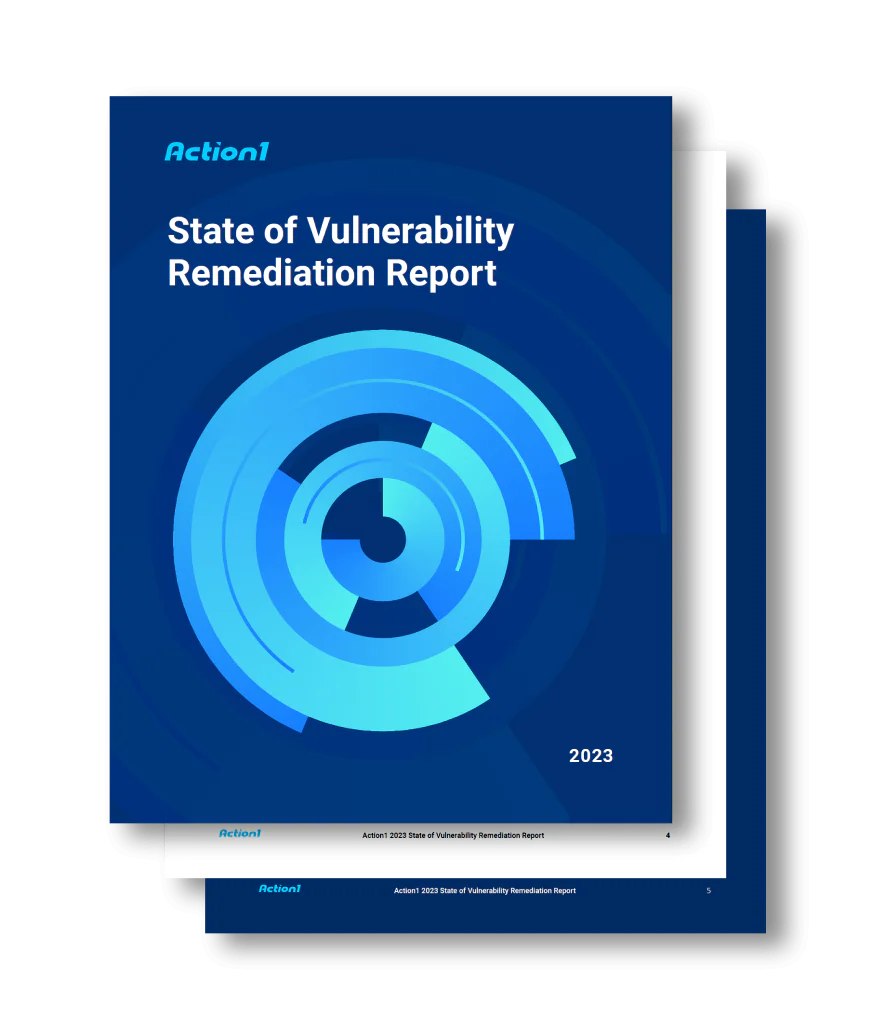 Download 2023 State of Vulnerability Remediation Report
Download the report to gain valuable insights into how to improve vulnerability management and remediation, and reduce the risks of data breaches and ransomware.