2022 SMB IT Security Needs Report
Early in the pandemic, the need to quickly shift to remote work caused SMBs to flock to MSPs in droves. But to effectively attract and retain customers amidst today's macroeconomic crisis, they need to better understand their changing needs. To achieve it, it is necessary to answer the questions – What are the SMB top cybersecurity challenges? How strong do they think their IT security is now? How satisfied are they with their current MSPs, and what issues would lead them to consider moving to another one?
To help MSPs strengthen their offerings in 2022 and beyond, we posed these and related questions to 750 SMBs, and compiled the results into this report.
52%
SMBs acknowledge they lack sufficient skills and technology to protect their organization against cyberthreats.
Top 3
Threat vectors for SMBs include ransomware and other types of malware, password-based attacks, and phishing.
96%
of SMBs outsource at least some of their IT security to MSPs.
Top Factor
SMBs have when choosing a new provider is the comprehensiveness of their IT security offering.
23%
SMBs would leave their provider for IT service quality issues.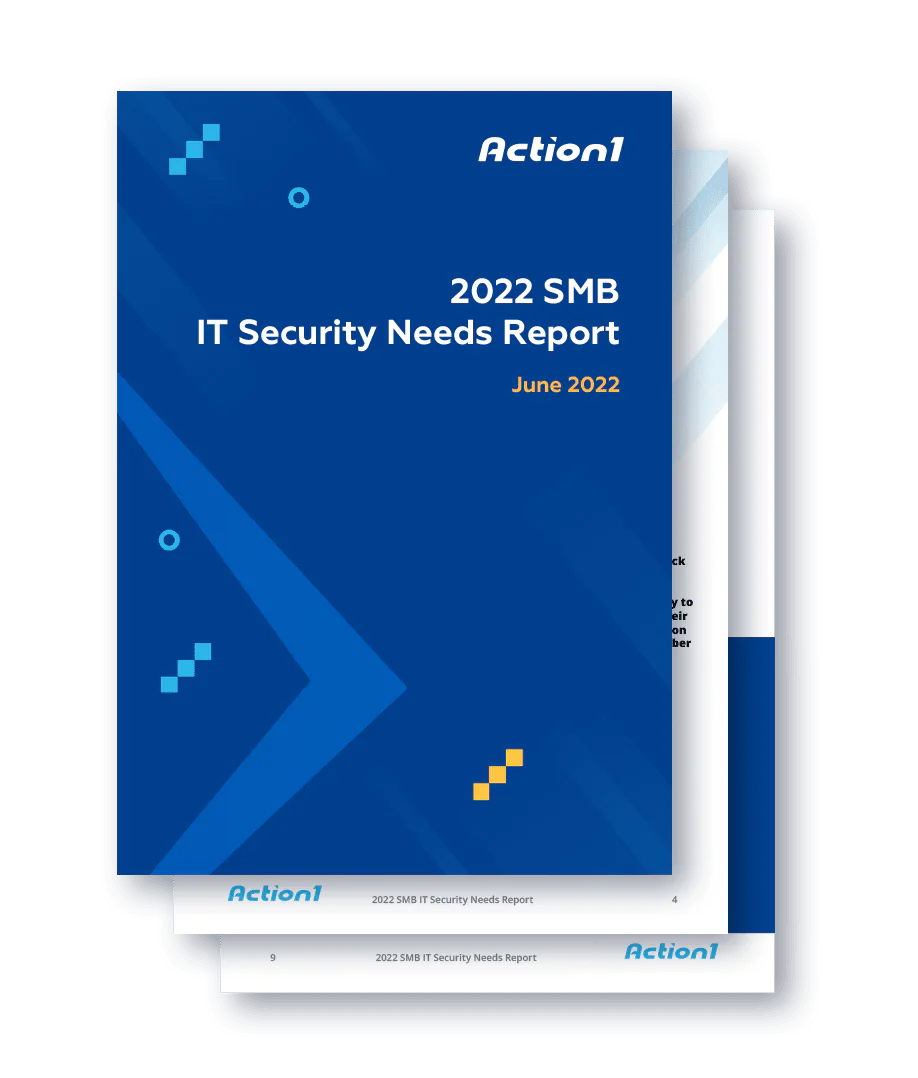 Download 2022 SMB IT Security Needs Report
Download the report to learn valuable insights into the IT security requirements of SMBs and what they need from MSPs to ensure you can serve your customers more effectively.