2021 Remote IT Management Challenges Report
Multiple factors are making remote IT management especially challenging today, including the sheer number of remote workers, the increased complexity of IT environments, and the constant flood of patches from software vendors. With adversaries quickly exploiting known vulnerabilities, delays in deploying a single update can be devastating, and the inability to provide high-quality IT support to all employees can sap productivity vital for survival in today's competitive markets.
78%
experienced delays in deploying patches for critical vulnerabilities — and in fact, patching is twice as long when endpoints are remote.
73%
of organizations take a manual approach to patching at least some critical systems.
62%
of organizations suffered security incidents involving a known vulnerability that had not been mitigated even though a patch was available.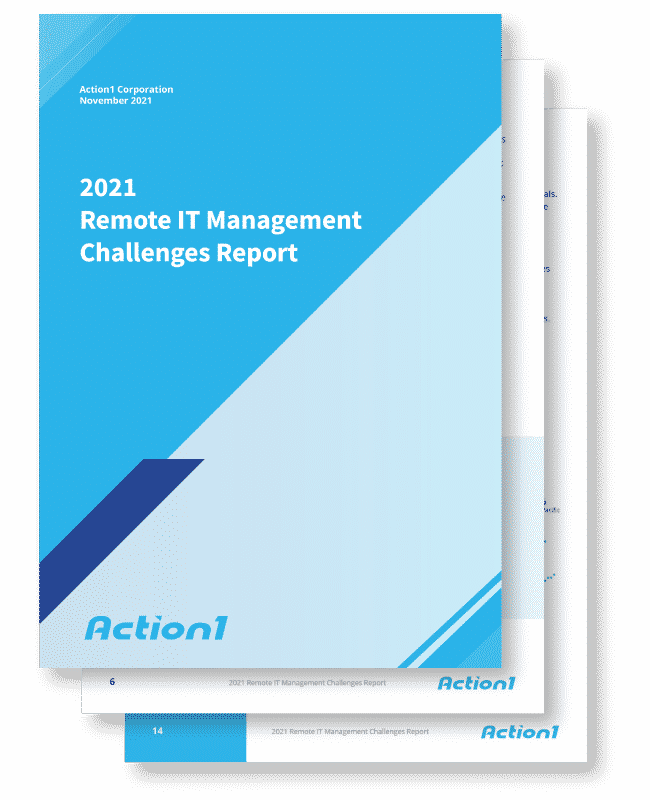 Download 2021 Remote IT Management Challenges Report
Download the report to learn about the remote IT management challenges your peers are facing in 2021 and gain the insight you need to better secure and support your changing workforce as we head into 2022.