Installation with Group Policy
Leverage Group Policy to deploy the Action1 agents on multiple workstations or servers at once. With the help of Group Policy, agents will be distributed to applicable endpoints and installed without your direct supervision. This option is effective if your endpoints reside in the same domain and is less time-consuming than manual installation.
To deliver Action1 agents via Group Policy
1. Navigate to Managed Endpoints and select Install Agents to download the Action1 agent installer. Then copy it to the "C:\Windows\SYSVOL" folder on your domain controller.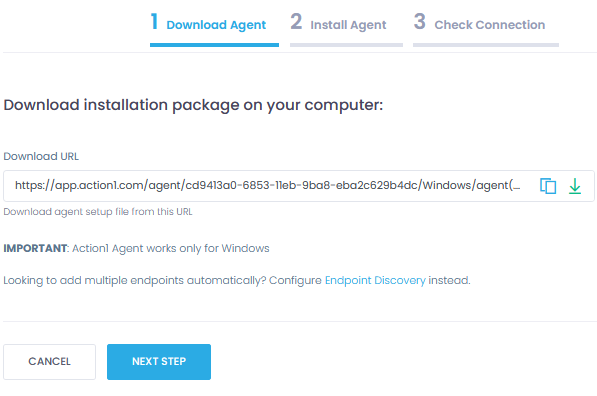 2. Start the Group Policy Management Console, navigate to your Default Domain Policy, and select Edit.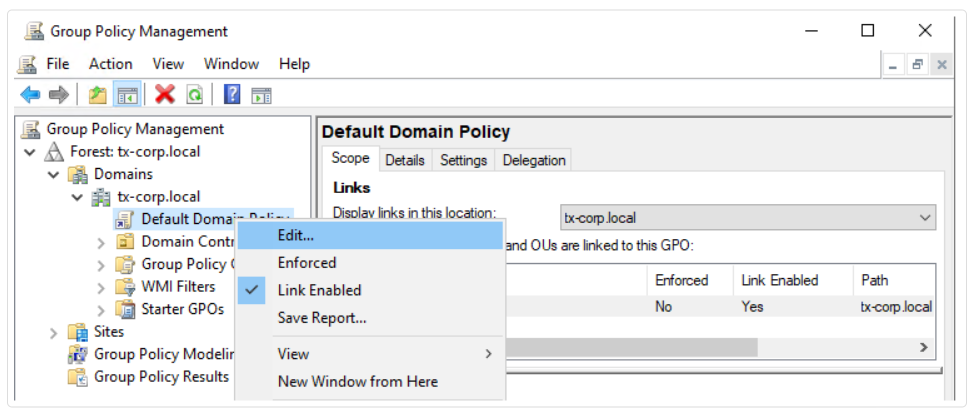 3. Go to Computer Configuration / Policies / Software Settings.
4. On the Software installation page, right-click and select New / Package.

5. Select the agent MSI file. In the dialog that opens, set the deployment method to "Assigned".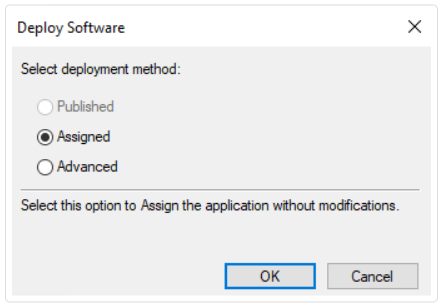 6. The newly created package will appear in the list.

7. In the command prompt, run "gpupdate /force". The agent will be distributed to all endpoints and devices governed by the Group Policy once they reboot.

Troubleshooting Tips:
– Check the internet connection and make sure Computer Configuration / Administrative Templates / System / Logon / Always wait for the network at computer startup and logon is set to "Enabled".
– Increase timeout value under Computer Configuration / Policies / Administrative Templates / System / Group Policy / Specify startup policy processing wait time.
– Check if the endpoints have previous versions of the Action1 agent installed.